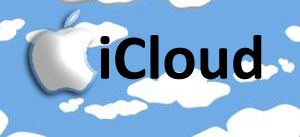 On Monday Apple released  the beta version of iCloud and made it  available to users enrolled in the Apple Development Program. The beta version features web-based versions of Mail, Contacts, Calendar, Find my iPhone and iWork. All Apple users will receive 5 gigabytes (GB) of free online data storage for free. The cost for this service is 10GB for $20 a year, 20GB for  $40 a year and 50GB for  $100 a year.
iCloud provides users with instant access to photos, music and apps and keeps up to date email, contacts, and calendars across all devices.
According to Apple.com " iCloud as an effortless way to access just about everything on all your devices. iCloud stores your content so it's always accessible from your iPad, iPhone, iPod touch, Mac, or PC."
iCloud also provides a backup function for users looking to upgrade or replace an iPad or iPhone. iCloud can remember the device's settings, apps, home screen layouts, ring tones and text messages because data is synced between devices and stored online.
The full availability of iCloud is expected in fall.