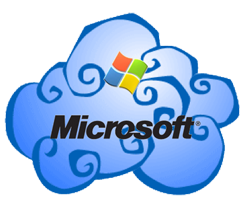 Microsoft is making noise with their new cloud plans in Los Angeles. Steve Ballmer, Microsoft Chief Executive Officer started the annual business partner conference with a blast which was chosen for the key note address. The event was held last Monday, with software giant the Redmond, Wash taking everyone on the spotlight.
The event was a huge success, gathering about 15,000 participants on the event and the members are all hoping that this will gather tens of millions of dollars in earnings for the city.
During his keynote address, Ballmer took pride in announcing Microsoft's current business plans of migrating into the cloud. He said that with their 40,000 users and partners who are already queued in for the cloud, they have all their IT experts preparing Microsoft for the major move. Ballmer said, "It's going to be one of the most beneficial transitions for all users of information technology around the planet."
Just last month, Microsoft launched its new Office 365, a new version of their office software that is cloud ready.
He also proudly advertised Microsoft's mobile handset model, the Windows Phone. He is very positive with the handset, that even if they have not yet built enough demand for it, it's going to make waves in the market. He said it had all the potential in a mobile handset, in fact they gathered the support from Nokia to cast its bet on Windows Phone.
Ballmer said, "Nokia — who had a choice this year to bet on themselves, Android or Windows Phone — said for their bet-the-company strategy, they're going with Windows Phone."
Ballmer also introduced their Windows 8 that is soon to be out in the market by 2012. Windows 8 is especially developed for ease of access and use for smaller chips that are the same with the ones used in tablets, smartphones and conventional PCs.
Tami Reller, Windows team lead for business and marketing for Microsoft said, "Windows 8 is a true reimagining of Windows, from the chip to the interface. We designed Windows 8 from the ground up to be excellent for touch-only tablets — and to work well with the keyboard and mouse."
Last Monday also, Ballmer met with Mayor Antonio Villaraigosa and other L.A. city officials to present the "Microsoft Week in L.A." certificate, to mark their week-long Microsoft sponsored activities.