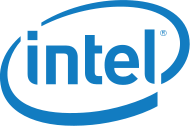 Intel on last week launched a cloud service password management that is fully integrated with Salesforce.com, to give customers an alternative to single sign on software on cloud.
The Single-Sign-On (SSO) cloud service delivered on Force.com, and Salesforce.com's social enterprise platform had been launched in beta in February, is now available in its final version, and is fully integrated with Salesforce software services on a simple sign on premise.
The service will allow access to a wide range of applications in the cloud for social enterprises, such as Box.com, Cisco WebEx and Google App, with only a password that is stored securely via Salesforce.
Intel said companies can rely on this service to provide functions of identity and access management in the cloud through thousands of applications, with security provided by a process of "two-factor authentication." The password will also be available for mobile devices.
"Today, outsourcing identity and security as a service is a viable, fully functional and economical option for companies of all sizes," said Girish Juneja, director, Intel Application Security and Identity Products. "The prospect of removing security complex and relieving the burden of providing connectivity to an ever-increasing list of SaaS apps just makes business sense. Small companies will be able to dramatically increase security over custom in-house solutions and larger enterprises can quickly supplement on-premise identity infrastructure to secure remote, mobile or M&A-acquired user populations With Intel Cloud SSO's support for federated SSO standards, a company can maintain full control and gain confidence that the solution is delivered via a proven cloud platform with Force.com."
The cloud SSO addresses security concerns and delivers reporting and auditing features to comply with regulatory requirements.
The tool features strong 2-factor authentication using one-time password (OTP) delivered via mobile devices including Android, iPhone, iPad, and Blackberry, secure access to applications portal as well as user account provisioning/de-provisioning. In addition, the application supports user authentication and account synchronization such as Active Directory and any LDAP-enabled directory.
"Social enterprises are changing the way they collaborate, communicate and share information in the cloud," said Ron Huddleston, senior vice president, ISV and Channel at salesforce.com. "Intel Cloud SSO provides customers strong authentication from mobile devices and other platforms to help customers achieve heightened security while taking advantage of the social, mobile and trusted capabilities expected from the salesforce.com ecosystem."
Intel supports Security Assertion Markup Language (SAML), OpenID, and Simple Cloud Identity Management (SCIM) industry standards compliance to deliver SSO capabilities to thousands of applications in cloud.
The joint venture will put both Intel and Salesforce in a better position in the cloud market and consolidates their position against major rivals also making efforts to grow in the cloud offering. Intel and its subsidiary McAfee just unveiled their strategy for the security of cloud environments, while latter is taking a step forward to significantly expand the range of cloud computing after SAP consolidates their cloud offering with Ariba acquisition.