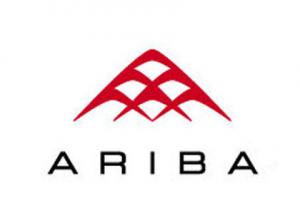 German enterprise software maker SAP will buy cloud-based provider of software for business e-commerce, Ariba, for $45.00 per share or about $4.3 billion in a deal that will further boost SAP's cloud offerings.
The acquisition is unanimously approved by the Board of Directors of Ariba, but yet to get green light from shareholders and the relevant regulators. The transaction is expected to close before the end of September, subject to shareholder approval.
When the acquisition will complete, SAP will have a stronger presence on the cloud software, where the company has expanded its expertise after buying SuccessFactors for $3.4 billion. SAP just last week introduced development strategy focusing particularly on cloud computing for its cloud applications business centering on managing customers, suppliers, employees, and financials, in addition to SAP Business ByDesign and SAP Business One cloud solutions.
"The cloud has profoundly changed the way people interact. The impact will be even greater as enterprises connect and collaborate in new ways with their global networks of customers and partners," said SAP Co-CEOs Bill McDermott and Jim Hagemann Snabe. "Cloud-based collaboration is redefining business network innovation, and we are catching this wave in the early stage of its evolution. The addition of Ariba will create the business network of the future, deliver immediate value to our customers and provide another solid engine for driving SAP's growth in the cloud."
Sunnyvale, California based Ariba offers leading cloud based collaborative web based trading commerce applications such as online platforms for buying and selling to help clients connect, discover and collaborate with global partners in a cloud based environment.
"In our personal lives, networks are playing an increasingly important role in how we connect, share, and shop – bringing more insight and efficiency into everything we do," said Bob Calderoni, CEO, Ariba. "Businesses are looking for the same connectedness, insight, and efficiencies in the processes and collaboration with customers, suppliers, and partners beyond the walls of their companies. By combining Ariba's open global trading network and SAP's solutions and analytics, we are ushering in a new era of business-to-business collaboration and driving new levels of productivity."
Industry experts estimate that the segment of shopping and business networks based on the cloud now generates a volume of $5 billion in revenue. According to IDC researcher, web based cloud applications will grow five times as sales of desktop programs installed on client's premises. SAP plans to generate large chunk of that sales ($2.5 billion) from such systems by 2015.
With this move, SAP strengthens its bid to rivals such as Oracle, Salesforce.com and IBM and aims to attract talent in cloud computing and technology applications for the cloud. SAP's entry into the space of inter-firm networks develops significant growth opportunities and accelerates its momentum in the cloud.