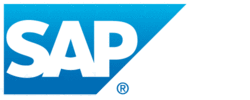 Over the past five years, the cloud strategy of SAP revolved around Business ByDesign, a suite of management applications designed for medium-sized companies which offer demand oriented packages including financial solutions, human resources, supply chain management, business analysis and compliance management.
When SAP announced the decision to buy SuccessFactors for $3.4 billion in December last year, analysts said it was a big deal for the company to look forward to enter into cloud business. The acquisition was classified as significant because it could change SAP's future product portfolio.
Keeping that promise, SAP at Sapphire conference in Orlando (US), announced a series of initiatives to become a major supplier of cloud computing, a move that incorporated large set of cloud-based human capital management (HCM) solutions to SAP products.
SAP will provide multi-tenant cloud solutions offering, whereby customers have the choice of the applications at their own pace to roll out. The company announced four lines of cloud based business solutions to manage personnel, money, customers and suppliers together seamlessly integrated into enterprise resource planning (ERP) business software.
The new business unit serves seventeen million clients and focuses on these four areas to help clients with their business-critical components and relationships.
Human Solution
The industry leading Payroll management solution of SAP would now be a cloud-based offering integrated with SuccessFactors core human resources (HR) solution, Employee Central. The integrated solution will help customers for better people management along with complete HR processes, from strategy to execution. The company plans to start the service in 10 countries.
Financial Solution
After decades of accumulating a vast depth of experience and expertise in producing localized versions of their sophisticated financial applications, SAP announced the availability of SAP Financials OnDemand, aimed at large enterprises that need to manage financial processes related to the cycles of ordering and invoicing.
The platform will also be integrated with Employee Central. Additionally, SAP has scheduled a new version of SAP Travel OnDemand to provide additional functionality for integration and mobility, including the ability to capture and process travel expenses directly recorded on mobile devices.
Customer Solution
On the customer front, SAP's customer relationship management application Sales OnDemand brings new features in social marketing and sales, component configuration and integration software solutions that make the physical installation SAP Business Suite family, including SAP Customer Relationship Management (SAP CRM) really easy for customers.
SAP is expanding its portfolio of CRM solutions to take full advantage of the power possessed by the ubiquitous social networks. The tool is linked intelligently with customers through social media like Facebook and Twitter as part of its multi-channel approach for professionals in the areas of marketing and services.
The company also announced the availability of Social OnDemand Customer Engagement, which helps merchants and representatives to communicate with customers through social networks like Facebook.
"The cloud is a completely new paradigm. Our team of 5,000 will provide customers and all their people with rock-solid access to best-in-class business functionality for people, money, customers and suppliers," said Dalgaard, SAP Executive Board member. "They aim for the highest level of reliable security in the cloud. We will provide integration among the cloud solutions and external content out-of-the-box with on-premise business software. We are passionate about bringing creative and innovative first-in-class applications to market with a beautiful user experience."
Suppliers Solution
Interactions with suppliers continue to be one of the key factors for customer operations. Consequently, SAP invests in SAP Sourcing OnDemand for initiatives to underpin strategic definition of sources and vendor management and contract lifecycle, integrating live with SAP Business Suite and network business solutions.
The initiative will enable network management of invoices and the exchange of information necessary for the development cycle and procurement processes payments.
In addition, SAP introduced NetWeaver Cloud, a PaaS solution with HANA in-memory database feature. The cloud solution is compatible with PaaS offerings from competitor such as VMware's Cloud Foundry.
According to researcher firm IDC, on-demand software market is expected to grow five times faster than traditional on-premise programs mostly dominated by SAP.
SuccessFactors's strength in core cloud based solutions ranging from human resource management market, financial accounting and inventory management market will help SAP to compete with already crowded cloud providers such as Amazon and Salesforce.