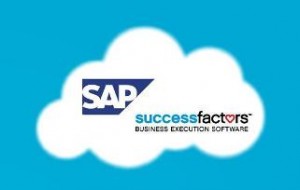 SAP AG finally purchased SuccessFactors Inc.; a Web-based software company that will serve as the vehicle for SAP to be at par with its rival's Salesforce and Oracle in the cloud market.
SAP had been suffering in the business for five years now as it tried to create cloud applications to get a chunk of the SaaS market. The company, however, in spite all of its efforts still lag behind its two giant rivals Saleforce.com Inc. and Oracle Corp.
Recently SAP paraded its $3.4 billion investment to purchase SuccessFactors. SuccessFactors currently has one of the world's popular cloud computing evangelists in the person of its Chief Executive, Lars Dalgaard.
Ten years ago, Dalgaard founded SuccessFactors and until then he has kept it as one of the leading providers of cloud-based human resources services. It started with just $10 per share four years ago, but now is worth $40 per share when it entered the SAP deal.
Some analyst's say, however, that SAP is paying SuccessFactors way much than its actual value; SAP, however, said they are not just acquiring the products, but Dalgaard will also manage the cloud business for them. Dalgaard is expected to be given a seat at the executive board and to act as the cloud lead for the company.
Michael Nemeroff and Morgan Keegan, both analysts commented, "Lars is going to definitely be a change agent. The question is – how much change can SAP deal with by taking on Lars?"
Dalgaard faces the challenges at SAP; one of which is to get the 40-year old business to revolutionize on the way it develops and sells software. He is also tasked to integrate the SAP technology with that of SuccessFactor's to make both companies' end users have seamless and uninterrupted service.
SAP's challenge is to make more revenue from SaaS to fuel their growth. This is as Gartner projects huge $17.3 billion revenue in 2013 where it is up by 41% from the approximated $12.3 billion sales for 2011.
SAP's disappointments began four years ago when it launched Business By Design where it failed to create a cost-effective way to host services for its customer base. SAP also had troubles with their traditional sales strategies that focused more with company executives.
Stefan Ried, a Forrester Research analyst said, "For cloud computing, it's the other way around. People start with free offers, then hopefully convert users into customers, and then upsell large enterprise software."
SAP's other disappointments came from their failed customer relationship management (CRM) software. Bill McDermott, SAP's co-CEO said with Dalgaard's leadership they will start to push their product, Sales on Demand.
Dalgaard said, "I can't wait to bring it to the world."
Chief Executive Marc Benioof of Salesforce.com, however, wondered why Dalgaard is all praises with the product when everybody knows he has been using CRM products from their company.
Benioff said, "SuccessFactors is standardized worldwide on Salesforce.com. To my knowledge, they don't use any SAP software of any kind."
SuccessFactors refused to comment on Benioff's retorts. So, the clash for CRM customers heat up again being the largest portion of the pie in the SaaS market and accounting to about $10 billion in cloud sales according to Gartner.
Dalgaard being known to be an unconventional worker and believes in taking calculated risks, making mistakes and learning from them.  This makes analysts and everyone in the cloud industry to be all eyes on Dalgaard waiting just how he will fit with SAP.