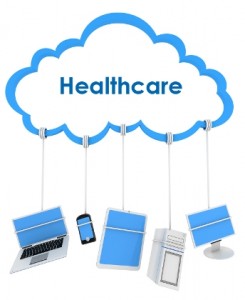 KLAS recently conducted a survey of small clinics and hospitals and surprisingly found that 55% are already using cloud-based apps. It was from their storage, clinical applications, e-mail, communication systems and file or picture archiving. About 25% of the respondents said that they are already using remotely accessed health records.
58% of the respondents said that they were ready to adopt cloud-based business health solutions. It is, however, noteworthy to mention that only 35% of the respondents have clear plans on how to use cloud computing in their health services, plus many were uncertain if they are to place their critical applications in the cloud.
KLAS discovered a significant split between physicians and hospital administrators in the cloud migration plans. The small clinics, on the other hand, were more open to have EHR and billing on the cloud platform. One reason for the hospital's reluctance is their lack of expert IT professionals to handle their cloud solutions.
Erik Westerlind, KLAS Senior Research Director said, "So they perceive that going to a cloud offering for their EHR is a good move because it extends their IT capabilities."
Cloud-based EHR is more cost-efficient for small clinics than it is for hospitals, which is also another reason why hospitals are unsure about it.
KLAS further discovered that hospitals may have doubts on cloud security and reliability that is why they do not want to move their clinical and administrative data on this platform.
Westerlind said that a common problem in rural areas is connection issues, which is not a concern for urban and suburban hospitals. The latter's main concern is the HIPAA compliance, which is why many hospitals prefer the private cloud.
Siemens and Cerner noted that they are aware of these concerns; the same was reiterated by other health IT vendor's ACS and Dell. Some health vendors, however, do not understand the sensitivity of medical and healthcare data that needs to be efficiently secured.
Software vendors are now trying to adapt to the requirements of the health sector like what Dell and ACS did that earned them a good customer satisfaction rating in 2009. They are ready to rally and outdo their rival's McKesson, Cerner, GE and Siemens. Currently, it is only Dell and ACS that supports host Epic and MEDITECH remotely.
It may take some time to fully operate cloud computing on the health industry, but it is imminent to happen especially if the issues on security and technology are restructured. The radiology department in many hospitals now enjoys the benefits of cloud solutions and it appears that the other departments may also take on the same advantage soon.