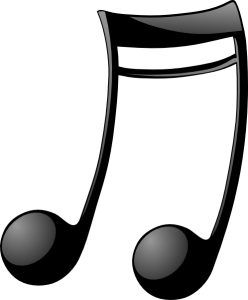 Many people are under the misconception that cloud computing is only directly beneficial as a technology to IT professionals and CTOs, while artists and musicians only have use of it as peripheries that can be replaced by other tools or ignored entirely. However, the truth is that the cloud has actually been adopted in ways that can help many musicians and artists boost their creativity, their online presence, and help them completely bypass traditional marketing machinations that have previously worked as a glass ceiling for many talented, yet business-inept artists.
Sharing and Promoting Work via Cloud Repositories
SoundCloud is easily the best example of this. Now that Myspace has fallen, up and coming artists have needed a similar platform in which they can share and market their music. Facebook will never work, as its target demo is simply too varied and the service itself provides too many distractions to ever work as a valid musician's promotional platform, and Twitter is vastly limited when it comes to multimedia tools that are paramount when you're marketing entertainment.
SoundCloud seems to have filled the void left by Myspace, as it provides a no-frills media sharing social service for audio and music creators. Like any social network, the service allows artists to create a profile and offers cloud-based storage that can be used to store and stream music. On the user side, SoundCloud is a treasure trove of rare and remixed materials, but unlike MySpace and Facebook, there's no clutter.
For more savvy artists, the benefits of SoundCloud can be replicated manually using a host of other cloud-based services, such as Dropbox for storage, any decent webmail for communication, and a whole host of social networking sites at the ready for marketing and promotion. Google+ even allows them to stage virtual concerts via the Hangout feature.
In a way, cloud technology is beneficial to musicians as it gives them a means of sharing and sending media regardless of geographical location, and lets them do marketing and self-promotion on global level even on a tight budget.
On Music Creation and Promotion
More tech-savvy musicians can also take advantage of cloud computing technology during the creative phase. Let's not forget that everything – from the song composition, to the recording, right down to the CD label design and disc pressing – can and will use computers. It used to be that some stages had to be done manually, and some had to be handled by the record label as it requires a tremendous amount of man and computing power. With the advent of cloud, everything can be done by the artists themselves.
With regard to marketing and promotion, Myspace has already proven how powerful social media can be when backed by a cloud-based media sharing repository. Even if the musicians don't actively promote their own music, their fans will act as powerful word-of-mouth campaigners, as they recommend, share, and review songs via various cloud-based music search and playlist sharing services, such  as GrooveShark, SoundCloud, and even through social networks.
Music Library Management via the Cloud
As mentioned above, the biggest benefit of the cloud when it comes to the needs of musicians is its ability to catalogue, manage, and share an amount of songs that would otherwise be impossible for a single local machine. For example, using the Amazon Cloud Player, an entire radio station's worth of songs and playlists can be stored and streamed to any device with an internet connection.
Your Mac or PC can play and store music, but hosting hundreds of thousands of songs on it is a waste of local resources, and would be a poor use for something that is meant for work, but via the cloud, you can access your entire collection from your computer, should you need it. This is especially the case with Amazon Cloud Player, which can be accessed from a web interface. Similarly, you can also stream hundreds of thousands of songs on devices that would otherwise not have enough storage space to do so, such as smartphones, tablets, and ultraportable netbooks.
Shifting from Offline to Online Records
One of the criticisms people have against the music industry and its musicians' slow-but-sure move towards cloud-based distribution methods is that a lot of novelty is lost in the process. Sound quality is no longer an issue, as high bandwidths now allow pristine-quality recordings to be streamed in realtime, but the digital format leaves a lot to be desired for people who still prefer a physical media and enjoy the various extras such as linear notes, album covers, inlay artworks and such. It's a minor tradeoff, and less zealous purists can still find solace in public cloud hosted marketing materials that appear in artist websites, social network profiles, and various downloadable goods that tech-savvy artists provide these days. The world has moved on, and it seems like it is time for musicians to embrace the cloud fully as the next step of evolution in the industry.