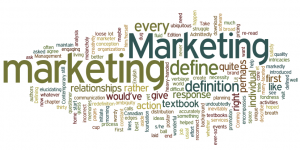 The ever-changing Cloud Market is teeming with new solutions that add insight, expand reach, and improve performance for evidence-based marketing professionals. However, there's just way too many of them coming out on a daily basis, and you really need to make an effort to weed the chaff in order to get to the ones that really provide value and service. Here are some that we consider worth watching:
Sites nowadays need to be optimized for mobile phones, primarily because mobile is already starting to overtake desktop as the most popular way to browse the internet. As such, marketers need to start learning how to cater towards the unique needs and capabilities of a mobile device. Appifier helps in this effort, as it converts WordPress sites into actual mobile apps with professional level features like push notifications, offline access, native look and feel, as well as social media sharing options. Another strength of Appifier is that it caters to non-developers, making it an inexpensive way for tech-limited marketers to go mobile.
App Developers who need marketing assets but don't have the time or resources to create some will appreciate App.net's turnkey solution. All you need is to input the iTunes URL of your app, and the service will automatically create a beautiful website and facebook tab out of all the artwork and info that it can pull out from the app store.
AdTonik revolutionizes the way in which banner ads are displayed. Instead of server side adwhirl-esque parser being used to determine which ads to serve on your phone, AdTonik instead listens to what's on TV and serves ads that match the commercial. The best thing about this is the potential to bridge the reach and power of mobile advertising with the pricing of TV advertising.
Appcod.es is basically a Google keyword tool for the iTunes App store – it provides competitive research, real time rankings of keywords, and keyword suggestions for your apps, providing your app with better chances of reaching more users on the app store.
WebLance capitalizes on the market set up by oDesk and eLance, and provides more value with a pay-as-you-go model. There are also some useful new features such as 3rd party code checking, which allows even one-time novices to check if he's getting garbage from an outsourced developer.
Contactually is a service that bills itself as a "personal assistant for your contacts." which is a shorter way of saying that it's a CRM solution that helps you organize and prioritize contacts, as well as allow automated follow up emails. Contactually also supports seamless integration with other CRMs like Salesforce.com.
Kiip takes advantage of gamers' fondness for in-game achievements by allowing brands to make meaningful connections with gamers via tangible rewards at the moment they get an in-game achievement. For example, Dr. Pepper can advertise through Kiip and reward gamers with a free beverage as soon as they clear the second level in a game.