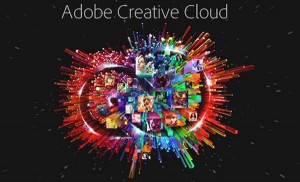 Adobe's Creative Cloud is a subscription-based software package that provides access to all of Adobe Creative Suite 6's applications plus a host of new additions. The applications will still be stored on the user's local drive, but will work around a cloud-based community interface.
Adobe Creative Cloud: Product or Service?
Now that Adobe started to take advantage of the cloud, their Creative Cloud has started to toe the fine line between being a product and being a service. But regardless of whether it's a service or a product, the main benefit is still the same – it provides the ability to change production and design workflows for the better while offering a more affordable entry point into an otherwise expensive suite of professional level software.
Benefits of Adobe Creative Cloud
With an initial price point of $600 per year for individuals and $840 per year for corporate users, it's understandable that a lot of first time users may be taken aback by how much Creative Cloud costs. But the truth is that Adobe's complete software suites really dance around the high end spot when it comes to prices, and while the Creative Cloud's price is still significantly higher than the old suites, it has a variety of improvements that may justify the cost for some users:
Power Users Will Actually Save on Money – power users, particularly those who work in the graphic design, animation, or visual effects fields require all the functionality and power afforded by Adobe's entire Master Collection. The Creative Cloud offers all the applications and capabilities from Adobe's largest bundle, and also has several online-only apps such as the Muse and Edge. Over time and if used extensively, the total cost for Creative Cloud will most likely be less than the Master Collection's.
New Users Who Just Want to Try Adobe's Software Suites Will Save on Money – New users who just want to try out a few applications or tools in order to be sure if investing in a complete package will be worth will have an easier time paying $74.99 for a month of Creative Cloud then canceling their subscription instead of plunking down several hundred or even thousands of dollars on the complete software suite.
One Time Users – due to Adobe Creative Cloud's subscription-based model, users who only need to use the software for a limited amount of time will find it more cost effective to subscribe to the Creative Cloud for 3 months, which will run him around two hundred dollars compared to paying two thousand dollars to own the Master Collection even though he's only going to use it for less than a year.
Availability and Exposure will Increase – this is more of a benefit for Adobe themselves, as Creative Cloud will make their software a viable option for many individuals who would have otherwise not even bothered to try out their software due to budgetary constraints. In a way, the Creative Cloud serves as a good showcase of their entire product line, capable of hooking users on new apps that may convince them to become Creative Cloud subscribers for the long term.
Disadvantages of Adobe Creative Cloud
Nothing is ever perfect, particularly when it comes to commercial software. While Adobe Creative Cloud has a number of advantages that can justify the cost, there are also disadvantages that may turn away specific individuals, especially since Adobe is also providing a staunch competitor to their own service via the Master Collection:
Individuals Who Already Own the Master Collection – Adobe is encouraging existing owners of Master Collection licenses to upgrade by offering a 40% discount, but said license holders may not find enough incentives outside of cloud storage and syncing, and any professional designer – particularly the ones who are dedicated enough to invest on the Master Collection – already have their own effective data management solutions.
Hobbyists – individuals who use Adobe products for their hobby or for not-for-profit endeavors may have a hard time justifying the monthly cost of subscribing to Adobe Creative Cloud compared to the one-time expense on the Master Collection.
Old School Users – believe it or not, there are still artists who use Photoshop CS4 and see no reason to upgrade. The truth is that Creative Cloud doesn't offer new "must-have" features for people who already consider CS4 as the perfect Photoshop. Until Creative Cloud offers new groundbreaking features, switching to the subscription-based service won't be a wise idea.
License Abusers and Pirates – this may be more of an advantage for photoshop, but individuals who pirate copies of Adobe's products will have a much harder time using illegal copies due to the Cloud features. However, it's not entirely impossible for hackers to find a way to circumvent any DRM (in fact, it's safe to say that it's just a matter of time before they do) – and the move to cloud and subscription model may further encourage hackers to crack Adobe's software as a way of "sticking it to the man."
Complaints About Adobe Creative Cloud
The analyst firm Jefferies & Co. and CNET recently conducted a survey of creative professionals and the results show that majority of the respondents have concerns about two main aspects of the service: the price and the subscription-based model.
Around 41 percent of the respondents criticized the price, feeling that it's simply too much especially since it's ongoing, compared to the one time expense of the Master Collection. Those who were opposed to the subscription model have a problem with the concept of renting their software, and have concerns over what will happen to their access if Adobe goes bankrupt and folds, leaving them with no working software suite and money down the drain.
Conclusion
While there are a lot of negative opinions about the pricing and subscription model, it's still too early to write off the Creative Cloud as a failure, primarily because Adobe has yet to release full information about it and the full range of subscription plans. Adobe themselves have acknowledged the negative response, and allayed fears by saying that the fears around key aspects of the Creative Cloud is unfounded, as it is too early to make a call as they are still ironing out many of the aspects of the service.
As for details about the service, here's what Adobe has confirmed about the Creative Cloud:
The service will provide access to the full Master Collection of the Creative Suite, which includes products such as Photoshop, InDesign, Illustrator, Premiere Pro, After Effects, Dreamweaver, and Flash Pro. The software will run on the user's PC, with occasional Internet checks in order to see if the license is still paid up.
New features will be added to the suite as they become available instead of waiting for the next CS release.
The service will also provide access to web development tools not found in the Master Collection, such as Adobe Muse, which is geared towards designers without coding experience, and Adobe Edge, which is meant for creating interactive sites using tools geared towards designers and/or programmers.
Provides access to the full suite of Touch apps made for iOS and Android devices, such as Photoshop Touch, Proto, Ideas, and Kuler.
Access to Lightroom, which is meant for photo editing and cataloguing.
20GB of free server space meant for syncing files across multiple computers, similar to DropBox.
An Online social network community supported by Adobe, allowing users to share files, comment on each other's work, and follow each others' projects and activities.
Additionally, new applications, services, and tools may be added to the Creative Suite without requiring additional charges or extra purchases, which is a boon as the conventional Master Collection users are usually left behind and must upgrade to a new version just to get access to new applications.