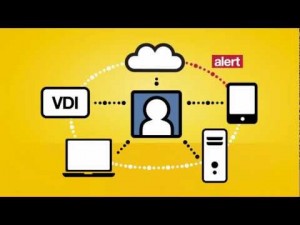 Dell announced on Monday that it has reached a deal to acquire Wyse Technology, a privately held provider of cloud computing and desktop virtualization technologies, for an undisclosed amount.
The deal is the latest in a string of moves by the computer maker to move beyond its hardware business into management and services offerings thus expanding its offerings for business customers. The Financial terms of the deal were not disclosed but, according to Dell, the deal is expected to close in the second quarter and add to earnings in the second half of fiscal 2013.
Wsye, a San Jose California company founded in 1981, was originally known for desktop terminals that could take the place of personal computers. The company later branched into related technologies such as desktop virtualization, which allows computers to remotely access applications and documents stored on a server without storing the information on the device. Wyse also provides software that allows companies to securely and remotely manage their devices.
According to Dave Johnson, Dell senior vice president of corporate strategy, Wyse's revenue rose 45% in its last fiscal year, by comparison, the industry's revenue, on average, rose in the mid-teens on a percentage basis.
Faced with soft PC sales, Dell has been increasing its focus on high-margin business products since 2009. Dell has acquired about a dozen companies like Perot Systems for $3.9 billion, SecureWorks and Boomi Inc.