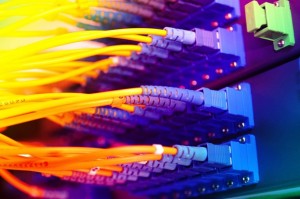 In the recent Autumn Statement, UK Science Minister David Willetts announced a £600 million budget for science which will be allocated between big data, space, robotics and autonomous systems, synthetic biology, regenerative medicine, agri-science campuses, advanced material, and energy. The Ministry of Science is also committed to fund research campuses, advanced metrology lab, and transformative equipment and infrastructure.
According to Willetts, energy efficient computing and big data will be getting the lion's share of the budget at £189 million which will be spent on research to enable better analysis of big data in areas like medicine and earth observation. With this move, the Science Minister is expecting that there more invested will pour in businesses when investors see that the UK government is interested in computational structure which will analyze big data.
The UK government is keen on supporting research and development, engineering, and technology in order to harness the benefits of flexible markets and strong science. According to David Willetts, UK is willing to take the necessary risks in science in order for new technologies to thrive. There is also a plan to work with the Department of Energy of the United States of America for the creation of small modular reactor technology.
Of the £600 million budget, £88 million is set aside for synthetic biology and £73 million is benchmarked for advanced materials, while £50 million will be spent for transformative equipment and infrastructure. £35 million is also committed for research campuses while the other £35 million is for robotics and autonomous systems. Agri-science campuses and energy will each get £30 million while space and advanced metrology lab will receive £25 million each. £20 million is set aside for regenerative medicine.
In October 2011, the UK government had already set aside £150 million for environment monitoring and bioinformatics. This investment is aimed towards UK's leadership in social science. It also had budgeted £23.5 million for the Economic and Social Research Council which is working towards tracking 100,000 kids since their birth. The plan is to link educational outcome data with environmental and genetic data.