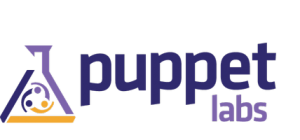 VMware has recently invested $30 million on Puppet Labs, a cloud automation tools open-source vendor. With this investment, both companies agreed to form a partnership for them to work together to create application and infrastructure elements for Amazon Web Services, OpenStack, physical infrastructures, and VMware-based public and private clouds. VMware's interest on Puppet Labs isn't really surprising since the IT infrastructure automation company is well known in the industry with clients such as 24/7 Real Media, Harvard, and Google.
The Portland, Oregan-based Puppet Labs, together with VMware, will be creating software-defined datacenters. Puppet Enterprise, the flagship product of Puppet Labs, is already integrated with VMware. It is an application which can manage virtual machines automatically and uses vSphere API of VMware. Also, vFabric Application Director of VMware is also integrated with Puppet Enterprise. Both companies also plan to work together to develop new products.
It can be recalled the VMware already had a small investment in Puppet Labs two years ago. But, the virtualization giant has added another $30 million. The deal also includes VMware's appointment of one of its people to sit on the Puppet Labs board. Raghu Raghuram, VMware's senior vice president and GM of virtualization and cloud platforms, is VMware's representative on Puppet Labs board.