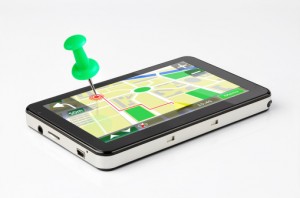 How about something light and fun?
Earning discount codes for shopping in a specific store, getting praise for visiting a bar regularly, earning virtual points for losing a few pounds – these are things that used to sound like they belong in a science fiction film, but are now turning into commonplace activities, thanks to a new breed of mobile applications.
The new breed of apps, which are usually downloaded onto mobile devices such as smartphones and tablets, provide an upside to doing menial tasks by turning chores and errands into fun, interactive games, with some of the better apps actually providing real life rewards. Most of the apps require little effort to learn, and cost free even though they all provide a payoff that ranges from harmless entertainment to free products. Here's a list of some of the more popular apps in this category:
This free iPhone app stores a user's to-do list and rewards users for completing the tasks in their list. The prices are not really tangible, but they provide a nice sense of accomplishment by turning an otherwise dreary task into an engaging game where you can earn points for in-game loot and level up your character.
Created by Iskold, GetGlue is described as a "social network for entertainment", letting users share and recommend the music they are currently listening to, books they're reading, and shows that they regularly watch. Users get rewarded with virtual points and virtual "stickers" for sharing their media consumption, and they can also compete with other users for the prestige of being named a "guru" about a particular media category. The prizes are not tangible at the moment, but Iskold is planning to link points to real world benefits later this fall, with HBO's online store being touted as a future partner.
Under the same principle as GetGlue, Whrrrl (acquired by Groupon) lets users share their locations and recommendations about the places they visit, using their mobile devices' locational capabilities. Available for the iPhone and Blackberry platforms, the app has a "Society Rewards" program that lets users win prizes for using the service.
This is another location-based app similar to Whrrl, but adds another layer of engagement tool, as it allows users to take on "challenges" or missions that reward points for completion. Examples of challenges include taking a photo of an item in a specific location, or visiting a shop and buying something. Points from SCVNGR can be exchanged for coupons and free products.
The makers of these new crop of mobile applications say that the strive to strike balance between encouraging people to use their products through incentives and keeping their products simple and easy to use, while maintaining the ability to provide real benefits. GetGlue's Iskold says that while they need to have an element of novelty, there should be real value to the services they provide, since having a bazillion points as a reward is useless if said points provide no real value to the user.