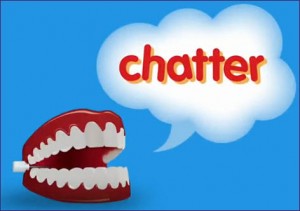 During a conference call with financial analysts Thursday Benioff, salesforce.com CEO,  said he will unveil a free "stripped down" version of its Chatter social networking software for businesses at the company's upcoming Dreamforce conference.
The CEO said more than 60,000 of Salesforce's 87,200 customers are now using Chatter. Salesforce turns the Chatter service on at no extra charge for users of the company's CRM application and charges $15 per user, per month to expand Chatter to users within customer organizations who don't use other Salesforce apps.
Benioff said customers are adopting Chatter as a replacement for older technologies such as IBM Lotus Notes. "It was a great product for its time [but] IBM has done a terrible job in terms of keeping it fresh." He went on to criticize IBM's software strategy overall, saying it "had to move to an acquisition strategy because they let these core franchises erode. They turned them into cash cows and now they're getting trampled by these next-generation products. It's just junk."
He continued to say "and I think [Microsoft's] SharePoint is very much the same thing. It's kind of the grandmother's attic. Customers throw everything into it, [then] they can't find it and they don't know what's up there, and they don't know how to get it out. It's a joke." Chatter is superior, he said, because it's "integrated with the data" and is dynamically refreshed as data changes.
For the quarter ended Oct. 31 Salesforce reported sales of $429.1 million, up 30 percent from $330.5 million in the same quarter last year. But net income grew only 4 percent to $22.4 million from $21.4 million one year earlier.
About Salesforce.com
Salesforce.com is the enterprise cloud computing company. The company's portfolio of SaaS applications, including its award-winning CRM, has revolutionized the ways that customers manage and share business information over the Internet. The company's Force.com platform enables customers, developers and partners to build powerful on-demand applications that deliver the benefits of multi-tenancy across the enterprise. Applications built on the Force.com platform, available at http://www.force.com/, can be easily shared, exchanged and installed with a few simple clicks via salesforce.com's Force.com AppExchange marketplace available at http://www.salesforce.com/appexchange/.