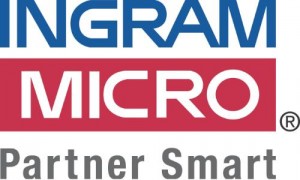 Ingram Micro's Services Division (NYSE: IM) announced during a Cloud Summit last June that they have now included N-able's remote management platform, Symantec's Endpoint cloud security and Trend Micro's Business Security Services in their cloud service offerings.
Renee Bergeson, vice president of managed services and cloud computing at Ingram Micro in North America said that most of their vendors only use best-practice proven solutions, which can become the framework for the MSP portfolio.
Bergeson said "They're also very differentiated solutions. Look at Symantec and Trend Micro and they meet the requirements of different types of resellers, cloud service brokers and cloud providers [respectively]. For resellers that don't want to get involved in delivering service but still want to be the face to customer and help integrate the solution, Symantec is a great solution for them. For other types of resellers who want to be the MSP that wants to deliver the service themselves, then Trend micro is a great solution to give them the tool to deliver themselves to their end customer. They complement each other well to service different types of resellers."
Last May, Ingram Micro announced that they have new cloud service offerings, which are now made available in their current portfolio. End-users can still expect that more apps are scheduled to be released before the end of the year.
Ingram Micro Cloud was successfully launched, November of last year, which is now currently offering more than 40 cloud solutions from about 25 vendors. Ingram Micro Cloud Marketplace has already earned quite a good reputation that is why, they continue to attract more than 3,500 cloud solution providers every month. This data was released by a California-based distributor in Santa Ana.
Bergeson also said that Ingram Micro is pilot testing their Cloud Marketplace, where procuring, provisioning and acquiring of invoices through the cloud services can be accessed and done through VARs.
Bergeson stated that, Ingram Micro, projects that Ingram Micro Cloud Marketplace will be released before the end of the fourth quarter of this year. She said "We want to ensure we get the user experience right [with the pilot users]. It's going to be night and day in terms of giving the functionality in the hands of resellers to procure, manage and invoice through IngramMicroCloud.com," she said. "At any point a [VAR] salesperson can go in and add users or add some virtual machines if the demand is needed. No longer are they dependent on talking to an [Ingram] sales person and having an order being placed. It's a fundamental different look at the cloud business they doing on behalf of an end user."