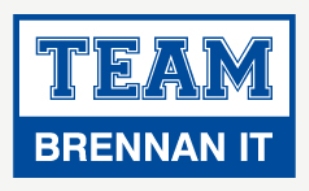 Australia's leading cloud platform, Brennan IT is completing its cloud portfolio and it recently announced that it will include Microsoft's Hyper-V in the 2012 package. This is as they predicted that 15% of their cloud users will be running on Microsoft Hyper-V. The company sees Microsoft Hyper-V as the key ingredient to boost their cloud services and operations.
This also supports the company's recent cloud upgrade of its IaaS (infrastructure-as-a-service) platform that cost them $1.5 million additional investment. This move was done to put up with the current consumer demand for more cloud services.
Dave Stevens, managing director of Brennan IT said that they are expecting around 30% of revenue from their cloud platform in the following months. This is as they anticipate the huge market demand for more cloud IT solutions and to support the company's vision to be a one-stop cloud services vendor, provider and partner for mid-scale businesses.
"It's all about offering our customers choice. We recognize that many businesses have Microsoft platforms in place and may not be comfortable moving to a VMware vSphere cloud environment. The move allows us to cater to the growing number of businesses that are choosing Microsoft for cloud services. It also provides us with additional capacity to meet the growing demand we are seeing in this space," Stevens said.
To further boost their cloud services and partnership with Hyper-V they also extended investment to a new hardware that will improve deployment and enhance the platform. This included Nexus 5Ks switchers, CISCO UCS B series servers and ASR 9Ks routers for EMC storage and networking.
These current development and upgrade will enhance Brennan ITs performance, functionality and storage capacity. This cloud infrastructure will support an efficient delivery of Hyper-V, plus will allow more flexibility and control for the company in terms of deployment of other cloud solutions through the easy-to-use basic management tools.
Stevens added, "Our investment in the cloud doubles every nine months. "While others talk, we've been delivering, consistently working to develop new features and products for our IaaS customers, many of whom were early cloud adopters."