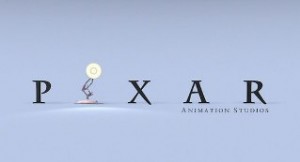 One of the best features of cloud computing is its ability to summon other compute-based business services. Cloud computing effectively allows enterprises to decide on acquisition and deployment cloud facilities. It provides them control over peak migration and requirement loads from consumers. This allows them to plan ahead the workload distribution requirements plus the cost of services needed to run a certain amount of workload.
In cases when the pre-set data storage capacity is met, the cloud infrastructure can easily re-compute and re-deploy workload limits to enable uninterrupted cloud services to consumers. This process is called "cloudbursting."
It is very early to tell that "cloudbursting" is already on the mainstream because its adoption is still very new to some cloud vendors and suppliers. And although it is not yet very popular, many cloud developers are already putting together their efforts to create a new cloud business model through "cloudbursting.".
One of the few developers that have seen the potential of "cloudbursting" is Pixar. It recently announced the tie-up it closed with GreenButton and Microsoft to work on a new cloud service for the movie industry. This future cloud service software will be administered and managed by GreenButton while it will be run through Microsoft Azure.
GreenButton CEO, Scott Houston said the new cloud management service will help film makers and advertising agencies that are currently using Pixar's RenderMan to continue utilizing the services at a much cheaper price. These services include Pixar's compute resources for 3D and animation features. This move according to Houston will provide the film and advertising industry better access to technology at a very reasonable cost.
Pixar is just one of the businesses that would benefit from the "cloudbursting" application. There are, however, other vertical industries that can take advantage of this new cloud application that only runs via the cloud. "Cloudbursting," a new cloud model that may boost businesses in 2012, but until GreenButton and Microsoft is ready with the framework everyone from the animation industry will have to wait for its launching.