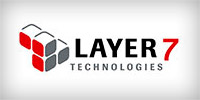 Layer 7 Technologies unveiled today its new API Portal technology, a solution that provides companies and service providers with a secure, turn-key way to manage developers creating applications against their application programming interfaces (APIs). The API portal is part of Layer 7's API management suite which includes the Enterprise Service Manager for governing the API lifecycle and tracking API performance, and the API Proxy for enforcing API security and SLA policies.
From the Cloud Expo floor, Phil Walston, vice president of products at Layer 7 Technologies explained: "The Layer 7 API Portal represents an industry first, providing enterprises with the ability to manage API keys, developer accounts and reporting locally rather than having to rely on a cloud-based service. The API Portal is part of Layer 7's on-premise API management solution, which provides real-time insight into how APIs are being used, coupled with enterprise-grade security controls and automation tools that make managing developer accounts and API keys simple. Unlike other API management vendors that cater to start-ups, Layer 7 focuses on the most security- and performance-minded customers among the Fortune 500."
APIs (Application Programming Interface) serve as an interface between different software programs and help developers create new applications and online application services. The recent popularity of APIs following i-phone's app store success, created new security issues for enterprises and service providers which Layer 7's API can help address.