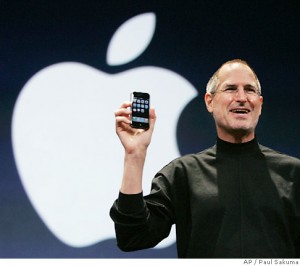 Apple CEO Steve Jobs will show off several new products today at the company's WWDC conference in San Francisco, including Mac OS X 10.7 "Lion," iOS 5, and "iCloud," a new cloud-based service. We had reported extensively.
The keynote begins at 1 p.m. ET, 10 a.m. PT. Join us for a live coverage of this event.
The link we previously published seems to have problems with live streaming:
You can read live updates about the event here:
We will cover the event closely – and also another event that is going on today: Cloud Expo in New York.


Xavier Damman of Storify just tweeted this video which shows a 2 block long line to get into WWDC at 4:15 AM local time. Some people are up very early. Good to have the event at Moscone just around the corner of CloudTimes' offices.