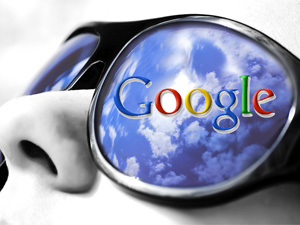 Soon there will be no need to check your smartphone for information while you're on the move since Google is developing a pair of glasses that will be able to stream information to the eyeballs in real time!
Several sources familiar with the project said the glasses will go on sale to the public by the end of the year, for a sale price between $250 and $600. The glasses will be Android-based with a small screen that will sit a few inches from someone's eye and will be connected with 3G or 4G and a number of sensors including motion and GPS.
Sources also say the glasses will have a low-resolution built-in camera that will be able to monitor the surroundings in real time and disseminate information about locations, surrounding buildings and friends who might be nearby.
The Google glasses will send data to the cloud and will use other company gear like Google Latitude, Google Goggles and Google Maps.