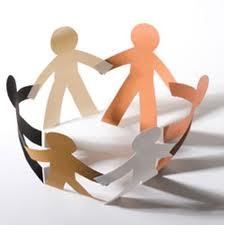 Due to the rise in popularity of cloud computing among businesses and organizations, access to computing resources has become broader and faster. This kind of movement also means job description changes and a need to reconsider the working relationships between business firms and vendors. CompTIA released a new study it conducted on 400 IT firms and 500 business and IT professionals.
As part of the IT vendor industry organization's 3rd annual cloud patterns study, CompTia found out that at least 60% of companies are now adding new skill sets to their IT departments in order to keep abreast with the burgeoning cloud requirements. Private cloud administrators, developers, compliance specialists, cloud architects, integration specialists, and departmental liaisons are now in demand. 75% of IT service providers are also beefing up their credentials by including personnel with expertise and knowledge in cloud computing.
Because of the popularity of cloud computing, companies are amenable to restructuring their IT department to include new roles to take charge of cloud computing. IT managers are also taking steps to include these new skills into their skill sets. At least 2/3 of the surveyed companies also reported training their IT staff on cloud computing aside from restructuring their IT departments. Furthermore, the IT department is being transformed from the old monitoring and coding functions to a consulting function. The IT managers are now expected to design go-to-market strategies and identify technology resources which can aid in implementing the strategies in a more efficient and faster way.
On the other hand, 3rd party players are also being tapped by organizations as they shift to the clouds. Medium-sized and large companies have contracted a 3rd-party cloud computing service provider. Micro and small companies have also tapped outside firms to provide cloud computing services because they don't have the cloud solutions expertise. It is expected that the demand for cloud computing services will increase as more and more firms experiment on the advanced cloud computing uses.