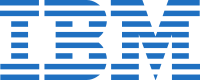 IBM recently launched an analytics application program which can analyze and correlate big data. The software also includes sentiment analysis culled from social networks. In one single platform the application is able to provide optimization techniques, predictive analytics, and business rules. The software, called Analytical Decision Management, is for end users and not for specific data analysts. Through the software, end users can have improved decision making because they are presented with the next-best-action.
The software is able to analyze data from regular internal business processes like fraud detection, claims processing, and marketing, which can produce at most 5 billion decisions every day. It is capable of data analysis from operational processes and offer real-time insight. The software also offers social network analysis. It is capable of gathering what the public is saying and identifying the "influencers" of any subject as well as analyzing how influential these "influencers" are. It is also capable of examining the connections of each customer with each other.
Also included in the Analytical Decision Management is the IBM Entry Analytics. The Entity Analytics is able to identify and match all entities such as things, places, and people. It is also capable of learning. As more and more information are added into the system, the Entity Analytics is capable of building up a better picture. With the data available to the software, the end users can be assured that they are provided with a more exact picture.
According to Deepak Advani, IBM's Vice President for Business Analytics Products and Solutions, companies must be able to react instantaneously when a customer is no longer happy with the product or service. Because of the new IBM offering, an organization is able to embed analytics into those business areas which are underserved so as to empower the employees to make the necessary decisions based on the information provided.