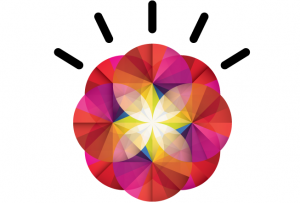 IBM continues its strategy of betting on intelligent computing and announced a wide range of improvements in performance and efficiency of their storage systems and technical systems to deal with Big Data.
IBM announced Smarter Computing, a new strategic approach to design and manage storage infrastructures. The new offering delivers more intelligent, automated and significant performance improvements in various key storage systems and the Tivoli Storage Productivity Center suite.
The software major last month released lower-cost products and services for cloud computing in a bid to compete against HP, Cisco, and Equinix.
IBM's new strategy, Smarter Computing, is based on three challenges to meet – treat large volumes of information with optimized systems to increase performance and flexibility; provides cloud computing solutions for more efficient handling of big data and save costs.
"Enterprises are dealing with data that is increasing exponentially in both size and complexity," said Rod Adkins, senior vice president of IBM Systems & Technology Group. "The enhanced systems and storage solutions we're announcing today have the performance, efficiency and intelligence to handle this Big Data. This is smarter computing that allows our clients to organize and analyze their data to better understand and serve their customers."
The company also provides the first technology solutions that incorporate Platform Computing, a company acquired by IBM earlier this year. These solutions are designed to lead to greater number of corporate clients the technical elements that enable them to get faster results with applications that require many computer resources to process growing volumes of information.
Intelligent Storage
To build and develop storage infrastructure for better respond to the changing social, economic and business is critical to long-term viability of all organizations. To do this properly, they need a smarter approach to improve the efficiency, utilization and system performance, while reducing costs.
According to a survey conducted by IBM and IDC global over 300 CIO, the most efficient companies have been able to spend more than 50 percent in new projects to transform their businesses. Implementing techniques such as virtualization, de-duplication, compression and automatic classification, IT managers can reduce the amount of time they use their storage architects to provide up to 50 percent, while reducing the cost by 20 percent.
With more than 256 petabytes of customer data managed in recent years, IBM has been creating a range of products and storage technologies for this purpose and announced IBM Smarter Storage or intelligent storage.
Customers can purchase storage infrastructures with this new storage system that leverage advanced technologies, such as real-time compression and automated tiering to obtain a higher return, faster and lower cost on their systems.
To promote this initiative, IBM announced enhancements to several key products, such as IBM Storwize V7000 Storage System and IBM System Storage SAN Volume Controller (SVC).
Unlike traditional storage systems that only compressed information that is not accessed for a common mode, the real-time compression and SVC systems compressed information up to 80 percent, increasing up to 5 times the total storage capacity.
IBM has also added support for clustering of four pathways for these V7000 block systems, doubling the maximum system capacity to 960 units or 1.4 petabytes.
With these technology solutions, IBM wants to capture a big data market opportunity of $20.3 billion. IBM contender SAP, recently introduced suite of cloud management applications including financial solutions, human resources, supply chain management, business analysis and compliance management for large and medium-sized companies.