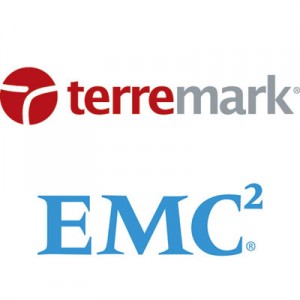 Terremark, a subsidiary of Verizon Communications Inc. and EMC join forces in a strategic global support for clients on cloud computing. This initiative aims to develop and distribute all products and services by cloud optimized storage technologies, backup and replication of EMC.
In this context, Terremark intends to standardize its business on the private cloud infrastructure technologies from EMC and its customers to recommend Cloud deployments based on public and hybrid offerings from EMC.
According to the agreement, EMC will provide the advanced technological infrastructure needs to Terremark's Enterprise Cloud Private Edition, as well as for public and hybrid deployments. Both players will expand the range of options available to adopt cloud computing services.
"EMC, Verizon and Terremark have been working in the market for nearly a decade. Today, we're extending our well-established, highly successful alliance and taking our strategic partnership to the next level to help customers more rapidly realize the true benefits of cloud computing," said Bill Scannell, Executive Vice President, Americas and Europe, Middle East and Africa (EMEA) EMC Corporation. "This announcement symbolizes the dramatic customer value that can be derived through joint collaboration and will help customers transform their business operations and ultimately deliver IT as a service."
Terremark and EMC will rely on the same networks to distribute their cloud offerings to companies wishing to leverage cloud computing to become more agile and profitable.
In addition, Terremark has become Platinum certified partner of EMC Velocity program, which provides service providers the resources, methodologies, tools for sales and marketing campaign materials to help them in the rapid deployment of cloud solutions. The EMC Velocity Partner Program gives preference to suppliers who invest in EMC solutions with the ambition to offer cloud services attractive to the global computer market.
"Customers still don't want to give up control of their applications, workload and data, and they want the choice of where to put their workloads," said Howard Elias, EMC president and chief operating officer of information infrastructure and cloud services. "They also want the choice to move them back and forth, which they can do with a common infrastructure."
EMC cloud offering is differentiate from rival Oracle and Amazon in that it allow movement of data easily between cloud providers as well as customers have the choice to move them back and forth between their own data centers and cloud products.
EMC recently joined hand with VMware, and Atos to provide cloud computing framework in Europe. The joint venture, dubbed Canopy, provides SaaS, PaaS and data storage systems and offers both on-premise and off-premise deployments.
EMC rival Oracle last week revealed its entry into cloud business with suites of cloud services called Oracle Cloud. The company claims Oracle Cloud is the only offering in the industry that combines complete suite of modern, social enabled applications along with SaaS, PaaS, CRM and ERP cloud offerings.