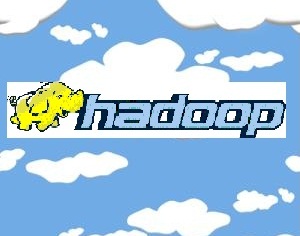 HP is working to expand its presence in the market for Big Data analysis and achieving useful business intelligence from large and often chaotic mix of data, with its capacity of hardware, software and services.
Much of its focus is on offering clients with Apache Hadoop, an open source framework for distributed computing that provides a way to channel many simple servers to process large workloads. It has become one of the most popular platforms in the growing space analysis of unstructured data.
The company unveiled a hardware architecture designed to run Hadoop and announced consulting services and software packages to help companies to use that framework.
The first in the offerings is HP AppSystem for Apache Hadoop, which is considered as industry's first enterprise-ready appliance combines with HP Converged Infrastructure, and advanced integration with Vertica 6. The appliance is designed to deliver real time analytics and massive data processing.
HP Data Strategy Workshop allows customers to reduce risk and accelerate decision-making by providing an understanding of the challenges of big data and available solutions.
HP Roadmap Service for Hadoop empowers organizations to have a clear dimension and plan the implementation of the Hadoop platform.
HP Vertica Analytics Platform enables businesses to connect, analyze and manage any type of information located anywhere, using any interface.
In addition to Hadoop, the latest version of Vertica adds native support for parallel execution of R (a programming language developed specifically for the analysis), as well as better support for infrastructure deployments in the cloud and software-as-a-service (SaaS) implementations.
"Big data presents big opportunities — and challenges — for organizations today," said Bill Veghte, chief operating officer, HP. "HP's powerful Information Optimization Solutions deliver the technologies and expertise required to help organizations succeed in this new era — by tackling any data type, source or environment. Whether on premise, in the cloud or hybrid, HP offerings allow organizations to turn big data into growth, opportunity and competitive advantage."
Apache Hadoop Powered Cloud Solutions
HP owned cloud computing business, Autonomy, has also launched a new set of cloud-based solutions designed to help companies organize and analyze their data.
The new solutions are based on HP Converged Cloud and Autonomy Intelligent Data Operating Layer (IDOL) 10 and are powered by Apache Hadoop data processing platform.
With Autonomy's Hadoop offering, users can incorporate IDOL 10 engine in each cluster node of Hadoop, which then allows them to access over 500 functions to analyze and synthesize data including automatic categorization, the use of clusters, hyperlinks, etc. The IDOL also performs complex queries over large amount of unstructured data, such as emails, web pages and digital documents.
"Hadoop is a good platform in the sense that it can process large amounts of information, but it offers few pre-defined analysis tools," said Matt Malden, Vice President of Autonomy. "It is up to companies to write their own Java programs in the MapReduce framework to analyze their data."
IDOL has 400 connectors for connection to a variety of other platforms and supports more than 1,000 different data formats.
The company also announced the release of Autonomy Optimost Clickstream Analytics, a tool to analyze how users navigate within the website of a company. The tool returns a summary of the visit of the user.
HP and Autonomy are not the only one to offer a software package backed by Hadoop. GoGrid last month introduced Big Data solutions based on Hadoop technology for enterprises to handle high-performance analytic jobs. Google has also unveiled Google BigQuery service to analyze large amounts of data in the cloud.