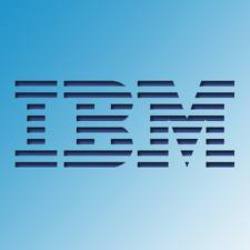 IBM enjoys a strong second quarter share of revenue as the results were shown yesterday morning. Big Blue released its latest mainframe products that gave a boost to their strong earnings; it also set the standard for the projected growth of cloud computing and data storage. IBM is on track of its business projection of doubling revenues from last year's figures, according to Mark Loughridge, IBM's senior vice president and CFO for Finance and Enterprise Transformation.
IBM's cloud package might be a little loose and lacking in user history, there is no choice but to accept it; in fact there are some insights that can be learned from it.
Cloud business is thriving. Not only IBM, but other cloud giants continue to come up with new software products and infrastructure for small, medium and large scale businesses. For IBM Loughridge said, "In private cloud, IBM's average transaction size more than tripled from a year ago."
Latest product releases are keeping the figures up. The "IBM Smart Cloud" is the company's cloud bearer at the moment. Last year's total revenue was not so good compared to just the first quarter's earnings in 2011. To date it has 2,000 cloud wins from its new software products and cloud-based infrastructure coming from its previous competitor's accounts.
Combined cloud markets help increase revenue. The new paradigm shift to cloud computing is doing IBM so much advantage. It saw the market share growing from the BRIC countries (Brazil, Russia, India and China) and even in third world countries like Africa. The cloud infrastructure continues to turn the economies of several countries and it has helped many businesses to gain leverage for their revenue share out of the cloud.
Huge data is good business. Loughridge gave the following IBM's source of revenue figures: IBM's business analytic software continues to grow by double digits since the last quarter of 2009, IBM's database products also registered double digit figures in revenue plus Netezza's growth shoot up by 70% from last year's figure.
Goodbye Sun gear? IBM continues to leave its competitors behind in terms of business revenue. In fact, IBM's Power brand is leading over Sun boxes, which is now acquired by Oracle. Loughridge said that the previous displacements by IBM from its 250 competitions have given them the upper hand giving them more than $300 million of business earnings. 60% of the revenue came from the previous Sun box's installed accounts, while 30% came from previously HP accounts.
No matter what other IT business are saying, IBM still continues to win by getting more business revenue for the company. This can help predict the overall cloud movement in the entire IT industry.