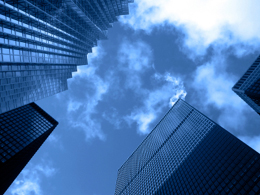 Virtualization could mean an end, but making a significant emphasis on that "end" is in fact the cloud.
However, this idea does not have validity. The cloud is another tool in pursuing a fully dynamic, interoperable data environment for an even greater end.
For most businesses, this means a vigorous combination of private, public and hybrid resources. All these would be working on a single, integrated environment making the users access only the resources they need for the current job task.
This sounds rather simple. Nevertheless, building the right component to make this happen is considered to be the major challenge. Besides, most businesses are facing a hard time with a variety of options to choose from.
As an example, HP is offering enhanced VMware software integrated within HP Converged Infrastructure platform. The company is announcing that this industry-first capability will accelerate the path to an open, hybrid cloud environment for customers. HP is promising around 50 percent capacity savings reclamation. This will be made possible through improving workload processing with vSphere 5 running on 2-TB-ready ProLiant servers, and uniting the vSphere Storage API and the 3PAR storage ASIC.
Additionally, there would be a host of management and QoS benefits by increasing the integration between VMware platforms and HP products like the TippingPoint vController and the Intelligent Management Center.
Simultaneously, IT service provider EMC is considering to boost its hybrid cloud with a new storage management platform called ProSphere. The company's offering is designed to simplify the increasingly complex cloud-based architectures in large enterprise environments. This manages diverse environments as a whole by improving data migration and reaching out across private, public and hybrid infrastructures. ProSphere provides an end-to-end view capability, an agentless discovery and a "Smart Groups" policy management engine that allows object management based on characteristics.
There are smaller firms that suggest an easier path to the cloud. Gale Technologies, a leading provider of infrastructure automation software solutions, service tiering capabilities for its GaleForce Turnkey Cloud solutions (we reported about them on Monday). The company's easy-to-use service allows enterprises to transform existing infrastructure to into a private or hybrid cloud environment as little as two weeks. Recently at Cisco Live 2011, the company demonstrated an integrated platform for NetApp and Cisco environments. This allows enterprises to build tiered server, network and storage services which can be used to build end-to-end resource data infrastructures.
For some others, middleware is the solution to integrated cloud environments. Middleware allows both application development and deployment into various clouds through an open, interoperable environment. For instance, WSO2 recently launches Stratos offerings as PaaS for open source cloud middleware and the Stratos 1.5 platform. Together, these provide comprehensive cloud middleware solutions build on the company's Carbon platform. It extends multi-tenancy, metering, self-provisioning and other tools on the cloud. It enables users to easily migrate their applications and servers across services between on-premise servers, a private PaaS, a public PaaS, and hybrid cloud environments.
This could be hard for most enterprises. Focusing attention on advanced cloud architectures is not easy when they are still trying to be proficient in the complexity of a plain virtualization.
However, it is a good idea to keep pace with where the cloud is headed. This would allow enterprises to lay the foundation for a more dynamic and conformable infrastructure as a succeeding step.