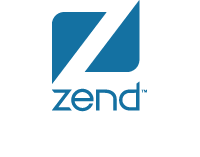 For the millions of developers who are looking to develop for the cloud, Zend Technologies announced today phpcloud.com, an innovative technology platform and partner ecosystem using Amazon Web Services for cloud application development and delivery. Developers looking to tap the dynamic and elastic nature of the cloud and the agility of PHP Data to keep up with the driving demand for scalable and reliable enterprise apps can use phpcloud.com to build, deploy and manage cloud apps with greater ease while reaping cloud benefits of elasticity, scalability and economy.
Zend CEO Andi Gutmans says "phpcloud.com provides the developer community with industry-leading tools, a rock-solid PHP runtime, and app life cycle best practices. All this on AWS, a most reliable and scalable cloud infrastructure that has been proven in some of the world's largest online enterprises. Now developers can have more time for coding and the ability to deploy cloud apps quickly and confidently in response to changing business requirements, and be the heroes of their organizations by delivering better quality apps in less time."
The availability of phpcloud.com on the established and economical AWS infrastructure makes it a highly appealing alternative for SMB and enterprise developers regardless of their business or industry segment.
Terry Wise, Director of Business Development, Amazon Web Services says "We are excited to see Zend utilize Amazon Web Services to provide the underlying services for phpcloud.com. This service will enable developers to harness our elastic, secure, pay-as-you-go platform, providing them the flexibility to build their applications the way they want to."
phpcloud.com offers Zend Developer Cloud, a cloud development environment; and Zend Application Fabric, an application platform that delivers PHP on Amazon Web Services.
Zend Developer Cloud provides both a free PHP developer sandbox that enables instant developer productivity and deep application insight tools such as code tracing that enable real-time debugging and problem resolution.  Zend Developer Cloud also offers collaborative capabilities making it easy for developers to show work in progress to stakeholders, and facilitating collaboration on large-scale joint development projects.
Zend Application Fabric integrates with Zend Developer Cloud, and offers developers a way to deploy with the confidence of knowing that their cloud apps can meet end-user expectation for fast responses, while being elastic enough to scale with fluctuating and unpredictable demand, and dependable enough to ensure high availability in today's always connected, always-on world.