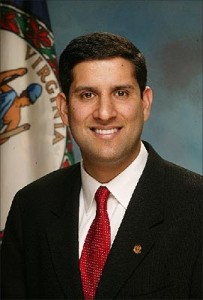 The federal government says it plans to shut down 40% of its computer centers over the next four years in order to reduce cost and get up to speed with the latest technologies that enable computers to run at far higher levels of efficiency and use.
In the plans detailed today, the Obama administration  said they will be closing 800 of its 2,000 data centers, which according to analysts, will translate into billions of dollars a year and acres of freed-up real estate.
Vivek Kundra, CIO for the federal government, explained that the data center consolidation was part of a broader strategy to embrace cloud computing, a more efficient way of computing.
Kundra said using cloud computing services could save the government an additional $5 billion a year, reducing the need for individual government agencies to buy their own software and hardware.
Kundra also said that the opportunity for savings is so large, because for years, each government agency tended to buy and build its own technology systems. he noted that hundreds of different software programs are used for financial accounting and human resources management across the federal government. The number of data centers grew from 432 in 1998 to more than 2,000 by 2010.
Analysts are saying that this week's announcement is a major step and the second phase of the 178 data centers planed to be closed in 2012. Back in April, 137 computer centers were approved to be shut down by the end of this year.