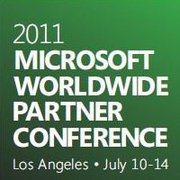 Microsoft and Amazon Web Services have agreed to let Amazon cloud users run Microsoft Windows Server Application on their Amazon cloud infrastructure. The partnership was made public on Wednesday at Microsoft's Worldwide Partner Conference.
The announcement came after Microsoft launched its License Mobility with Software Assurance Program almost a month ago. Microsoft's License Mobility lets users move Windows Server application licenses between on-premise environments and the cloud.
Amazon and Microsoft displayed the new capabilities to partners at the Worldwide Partner Conference in Los Angeles on Wednesday, and announced that Microsoft Windows Server applications and licenses on Amazon's cloud is open to ISVs and systems integrators that join Amazon's Solution Provider Program.
A host of Microsoft Windows Server applications are now available to run on AWS clouds, including Microsoft SharePoint Server, Microsoft Exchange Server, Microsoft SQL Server Standard & Enterprise Edition, Microsoft Lync Server, Microsoft System Center Servers and Microsoft Dynamics CRM Server.
Amazon said some customers are already upgrading to the cloud in a bid to cut costs and boost scalability and agility. As part of a regular software upgrade and migration, users are upgrading from on-premise Microsoft SharePoint 2007 to SharePoint 2010 in the AWS cloud.