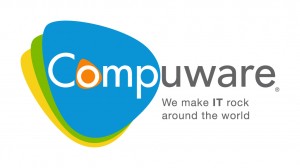 According to the performance monitoring and optimization company, Compuware APM, there has been a significant increase in Couch Commerce in 2012. Here are the key findings of the report:
Trend 1: Shopping via iPads started early this year – on the Sunday before Thanksgiving:
88% increase in retail website pageviews on the Sunday before Thanksgiving (11/18) compared to the weekday before (Friday, 11/16).
On the Sunday before Thanksgiving in 2011 iPad traffic was 3.4 million page views – this year it more than tripled to 11.4 million pageviews.
Trend 2: Shopping via iPads spiked Thanksgiving Day:
23% increase in retail website pageviews on iPads Thanksgiving Day (to 9:00pm ET) from the day before.
On Thanksgiving in 2011 there were 6.5 million page views; it jumped to 10.5 million in 2012
Trend 3: Shopping via iPhones Less on Thanksgiving Day
Less iPhone traffic this year on Thanksgiving:1.7 in 2012 – For Thanksgiving in 2011, 2.3 million,
Trend 4: Pages getting Faster
Page load time in 2011 for iPad was 8 seconds, average in 2012 is 6 seconds – not good but so far slightly better than last year.
Of Note:
As of this morning, only one major online retailer had an outage (from 11:30 p.m. to 1:40 a.m. EST) prompted by a timeout issue with their shopping cart.
Traffic volumes and response times are starting to increase as we move deeper into Black Friday.
Third-party issues are the primary performance inhibitors.
Online holiday shopping in 2012 is on target to be the highest in history, with $2 billion projected to be spent on Cyber Monday alone. The stakes remain very high for retailers — even a slight disruption or slowdown in performance can translate into millions of dollars in lost revenue.
During this "Make it or Break it" weekend retailers must be able to overcome challenges related to surging demand, and maintain superior user experience and application response time. Poor Web and mobile performance will translate into abandoned sites and shopping carts, reduced sales, unsatisfied customers and lost revenue – just when they need it most.
With more than 4,000 APM customers worldwide, Compuware is recognized as a leader in the "Magic Quadrant for Application Performance Monitoring" report.