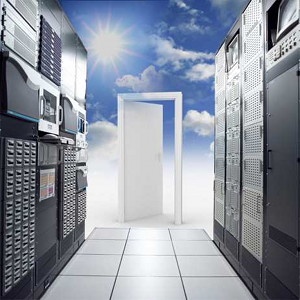 Telephone and cable companies are very interested cloud services and are willing to invest huge amounts of money from acquisitions to partnerships just to get into the cloud market.
Telephone companies will find it easy to fit into the cloud technology, according to Verizon, because they already have their own network in place and just needs to be virtualized. They are now seeking partners that are willing to provide the best cloud-based solutions for their consumers, which will run in their current services and infrastructure.
An example of this would be the acquisition of Verizon of Terremark, a Miami-based cloud provider. Verizon acquired it through a $1.4 billion deal earlier this year, according to Kerry Bailey, Verizon's Terremark group president. Bailey said "Our view is that 40 percent of our business will come through channels and we expect to drive that higher."
AT&T also made the same move when it spent $1 billion to make their mobile services cloud-based. Another would be Time Warner Cable that recently acquired cloud provider, NaviSite, over a $220 million deal to get them to the cloud. Century Link, another telephone giant invested $2.5 billion over its acquisition of Saavis this month.
Blake Wetzel, CenturyLink vice president of the Business Partners Program, said that the cloud market is their major target for this year. Wetzel said "They're working with the customers to bring the solutions together. It is the major growth component we see."
There are however, two sides of this partnership that cloud providers see; one is that they can become their own competition in the battle for the cloud; but, that the revenue promises clearly outweigh the potential risk.
Larry Gentry, president of Scottsdale, an Arizona-based Custom Storage and a Terremark partner said "In the last few months, I've seen no changes. They rely on partners to bring in opportunities. I don't see Verizon as a competitor."
Gentry stated that as long as the telcos and cable companies are doing the ground work and market sales there should be no issues between these partnerships. Gentry said "They're cutting back in their services organizations and letting the partners do the work." He added "They'll never have enough people. If they think they can cover it all direct, they're foolish and they'll come back around."
Breakthrough Technology Group (BTG), the number 1 revenue provider for AT&T does a lot for the business by re-selling AT&T products and services like data, voice, mobility, IP networking, hosting and a lot more. What BTG does is to supplement and enhance AT&T's services with their own services like virtual desktops, cloud computing, SaaS and their AppsAnyplace portfolio.
Jeff Kaplan, founder and CEO of BTG, said "We can really design and deploy an end-to-end solution that takes the best technologies," he added. "I can help service an entire company and go in hand-in-hand with an AT&T rep and it's a win-win for everybody."
Tiffani Bova, analyst at research firm Gartner, said "As technology converges, so will partner types. And as technology converges, so will strategies." Telcos and cables can take advantage of the principle of selling monthly services that are cloud-based.
Randy Bias, CTO of San Francisco-based cloud consultancy CloudScaling, said that telcos are the best cloud partners because they have all the features that will work best on the cloud platform, from wireless networks, data centers and IP backbone, and they already have a solid customer base.
Bias said "The carriers have very good DNA to be successful," but, to further succeed he said telcos should "recognize that commodity-style clouds are the de facto [model] going forward."
Caryn Fried, senior director of professional services, Bluewolf, which provides professional cloud services and consulting, partners with carriers as clients, said "It's a great vision as to where it could be moving."