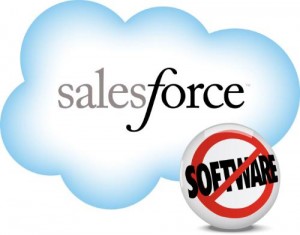 Salesforce.com announced today that it was positioned by Gartner in the leaders quadrant for Sales Force Automation. The Magic Quadrant depicts Gartner's analysis of how certain vendors measure against criteria for that marketplace.
Gartner selects leaders as companies who have demonstrated a market-defining vision of how technology can help the top sales executives achieve business objectives and shown the ability to execute against that vision through products, services and demonstrated, solid business results in the form of revenue and earnings.
Alex Dayon, EVP of applications, salesforce.com said "We believe salesforce.com's leadership position is a direct result of our commitment to innovation. The social and mobile capabilities of our flagship Sales Cloud product along with Chatter and Jigsaw deliver the tools today's sales people need to be effective and successful in their work."
Salesforce.com introduced of social collaboration within the enterprise with its invention of Salesforce Chatter where sales reps can collaborate across sales and other departments from any desktop or mobile device to close deals faster.
Salesforce.com issued a recent survey where Salesforce.com customers reported an average 30% increase in sales, 27% increase in deal size, 25% increase in win rate, and 33% increase in productivity.
Salesforce.com was recently named the world's most innovative company and its CEO Marc Benioff the most innovative leader by Forbes Magazine.