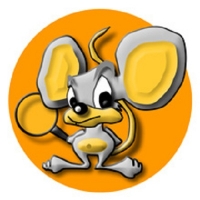 CA Technologies announced today that it intends to buy Watchmouse B.V. an innovator in SaaS-based monitoring for cloud, mobile and traditional Web applications. The privately held WatchMouse is headquartered in Utrecht, The Netherlands and was founded in 2002 by Stan van de Burgt, now CEO, and Mark Pors, the company's CTO. CA Technologies did not announce the financial details of the acquisition.
WatchMouse replicates real-user transactions from 60 monitoring stations in more than 40 countries to provide insight on how your online applications perform from the perspective of end users sitting in these locales.
With WatchMouse technology, customers can keep cloud vendors accountable for their service level agreements (SLAs).
WatchMouse solutions is delivered as a SaaS model in an easy-to-use format that doesn't require customers to install or manage software. The service is subscription-based with no upfront fee or long-term commitments.
David Dobson, executive vice president, CA Technologies said "As companies extend more applications to their customers through the Web and smartphones, the performance of those applications is having a greater impact on revenue, customer loyalty and brand value. By adding WatchMouse to our industry-leading portfolio of solutions for managing and monitoring IT, we are enabling these companies to better safeguard the performance of these customer-facing applications—so they can better safeguard the performance of their business."