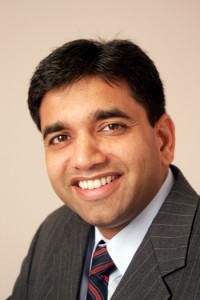 LongJump is introducing two new services today: LongJump Javelin and LongJump Relay, which bolster its cloud platform aimed at helping companies turn their data into customizable cloud-based business apps that can go mobile in minutes. CloudTimes had the chance to interview LongJump's Founder and CEO, Pankaj Malviya, about LongJump's mission and today's product announcement.
What is Platform-as-a-Service and what do you mean with a Cloud Application Platform?
Over the past few years, Platform-as-a-Service (PaaS) is technology that has been gaining rapid adoption throughout the industry for providing web services that include a programmable environment where no dedicated servers are required to run applications. LongJump's Cloud Application Platform can run as a PaaS or as a privately installed instance, allowing companies to rapidly create robust business applications in a public or private cloud – without requiring any coding. These applications feature a full suite of security tools that companies will require and productivity tools that workers will expect in the applications.
Which problem do you solve and what is LongJump about?
There are numerous business software products that focus on doing one specific thing well. However, most organizations have untold numbers of procedures that go unmet with a fixed solution. As a result, companies cobble together spreadsheets, homegrown databases, or forgo software entirely to try and get a handle on their data. LongJump is helping companies make this process easier to manage, share and collaborate around important data by enabling businesses to quickly build cloud-based apps that are fully customizable on-the-fly. LongJump's platform comes with more than 50+ ready-to-use templates that companies can run immediately, and assists with all record and data management, process management, reporting, and data delivery to solve every unique problem.
Today, the company is introducing two brand new offerings called LongJump Javelin and Relay. LongJump Relay provides a social interface to business apps, and with LongJump Javelin, turn these custom apps into standalone mobile apps — no coding required. LongJump is the first PaaS provider to offer an integrated platform, turbocharged with social and mobile capabilities, enabling companies to embrace the convergence of cloud, social networking and mobile.
Please read the related press release here.
Why did you pick out specifically databases, CRM and PaaS?
These areas are fundamental to many businesses. Online databases are required for record management of data that is unique to each company or process. CRM is required for customer record management. PaaS provides a fully extensible foundation for building comprehensive applications.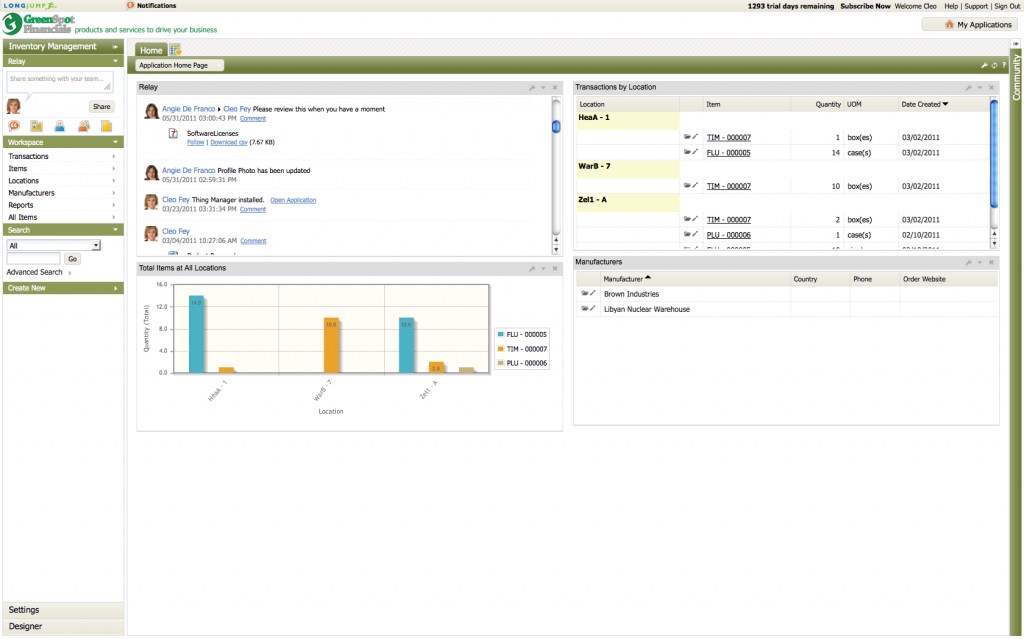 Which are your key features and what are the key benefits for your customers?
Rapidly build robust data management applications in minutes
Built-in policy and workflow engine for making that data actionable
Social interface (Relay) for companies to track and monitor ever-changing data
Mobile interface (Javelin) for making that data accessible on any mobile device
Reporting and dashboards for analytics to measure and asses activities across a range of areas (sales, product, performance, etc.)
Field-level permissions for maximum, flexible security definitions
Complete REST API access for integration with other web services
Full Java extensibility for providing an easy and engaging user experience
Which are your target customers and how big is the market?
For online database, the target is small and medium sized businesses and departments. For CRM, the target is Sales and Marketing teams. For PaaS, the market is enterprises and ISVs transitioning into providing SaaS or web-based solutions.

What is your business model and when do you expect to be profitable?
The company is already profitable. We have a mix of subscription-based SaaS business, licensed software, and professional services.
How do you differentiate yourself from other database-as-a-service and CRM providers?
None of the three areas we focus on are "turnkey." While our software is easy to customize and use, even for the non-developer, there are still foundational principles around data and process modeling that require an understanding of how the platform works to get the most value from it. As such, we pride ourselves on being highly attuned to individual customers and helping them build their applications, customize their data and workflow, and streamline their reporting. We also have an incredible amount of functional depth in our product for a highly affordable price.  Our customer service is also highly regarded.
Who are the founders and investors in LongJump?
Pankaj Malviya and Rick McEachern are the co-founders. LongJump officially launched in 2007, was bootstrapped and has never taken outside investment.