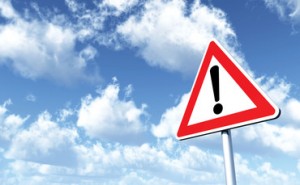 If business IT solutions are to be fast then they should be considered being moved to private cloud computing. There is a choice to let their own IT manage it or  seeking virtualization capabilities through a third party cloud provider.
Gartner analysts said last week that the transition of a physical server to virtualization and private cloud computing should be done smoothly by having a detailed strategic planning, staff training and data storage management.
Thomas Brittman, a Gartner analyst said, "IT is not just the hoster of equipment and managing it. Your job is delivery of service levels at cost and with agility." He said that the only path to virtualization is to operate via a private cloud, where services will be immediately provided within the entire organization, often on a fee for service chargeback.
According to Gartner analysts a move to the private cloud requires more than just virtualization. In fact, this has been happening to major business IT solutions in the market. They estimated that the 45% of virtual computer machine workloads will increase to 58% next year and be 77% by the year 2015. VMWare continues to be on the lead with Microsoft with Hyper-V and Citrix with XenServer as its strong contenders.
Another Gartner analyst, Chris Wong said, "Transitioning the data center to be more cloud-like could be great for the business," then added, "But it causes you to make some difficult architecture decisions, too." He advised Gartner clientele to centralize IT operations, look to acquiring servers from Intel and AMD optimized for virtualized environments, and "map security, applications, identity and information management to cloud strategy."
Several vendors and service providers claim that to have a fully virtualized private cloud everything must be automated. Wolf commented, "Some manual processes have to be expected." The difference is that with cloud computing, IT management will not have full control over some virtual associated features with the virtual machines.
According to Gartner analysts, there are already several mature virtualized platforms today and computer IT solutions may require a combination of several VM platforms, although this may pose a higher management problems for the IT. With this scenario, Gartner is encouraging various enterprise players to work together to come up with a long-term plan for the private cloud in bringing new products and applications. This would include planning for procurement updates, managing transition processes and identifying applications that will be compatible with virtualization. Wolf said, "Some applications can't be virtualized because they have special hardware requirements."
This brings up the need for businesses to ensure that their present applications will be supported by virtualization that should be stipulated in their future requests and proposals to software vendors. This is on the premise that there are complexities noted in moving different VMs in one virtual platform.
"Multiple hypervisors in the data center might need different configuration management tools, which can be problematic for failover, and a challenge for change control," Wolf says.

Mark Fabbi, another Gartner analyst said, "Virtualization changes everything, how we look at server I/O, how we deal with branch offices and disaster recovery." He added about the virtualization environment that there is "25 times more bandwidth coming from the same physical footprint," and of the server I/O needs, Fabbi said, "40G output is on the horizon in the high-performance blades. The idea of 40G I/O off the servers isn't far-fetched."
Fabbi said this of VMware's virtualization features as being the main driver for the cloud, "clearly is VMware." At VMotion he said, "In a virtual environment, things are shifting around. The rippling effect of all of this is that the top of rack switch will need to be pushed from 10G to 40G, using technologies like Infiniband. There may be savings in consolidating I/O, but the challenge is in the rack."
Virtualization is evolving to shift from the three-tier architecture to two, focusing mainly with Layer 2 and Layer 3. This move requires evaluation of the new features from HP, VCE Cisco alliance with VMware and EMC, and IBM.
Fabbi mentions, "A VMware domain and a Hyper-V domain. In large organizations, you may have multiple domains. We don't think it will be totally homogeneous."