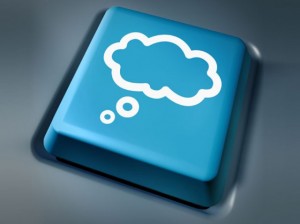 Is it realistic now to run in the cloud all applications required by a business? Most cloud computing providers use of cloud computing elements in a hybrid combination of public and private cloud to lure customers in 2014.
Apart from the discussion on the management, control, governance and the ecosystem within the cloud, big companies like IBM, Microsoft, Amazon, Google, Oracle and others address a variety of issues such as the cost of long-term operation, security, integration with other business applications and implications for the technical architecture and long-term information.
As we are at dawn of the New Year, we have rounded up some top cloud computing news of the year 2014.
Increased adoption of the cloud
As cloud technologies mature, more organizations are deploying cloud services to cut IT costs and optimize operations. Public cloud services spending was at $56.6 billion in 2014 and likely to grow $127 billion in 2018, according to IDC.
AWS has a larger partner ecosystem of SaaS applications, optimization services and plug-ins that are built to run seamlessly on AWS's cloud. Microsoft is still building and expanding its Azure cloud platform and with SaaS applications as well, its vision is global and it is aggressively expanding into multiple international markets.
Cisco announced plans to build the world a network of larger global Intercloud clouds. Together with strategic partners and service providers, Cisco global Intercloud is being architected for the Internet of Everything. Cisco will optimize the safety, mobility and application monitoring and policy compliance using ACI's ability to establish a security policy framework that facilitates centralized and programmable control, scalability and segmentation for both public and private cloud environments.
IBM SmartCloud initiative
IBM started the year 2014 with a massive one billion investment in IBM Watson Group, a new division that aims to bring together software, services, research, experts and market forces to accelerate the development and marketing of new classes of applications dedicated to the cognitive informatics and big data.
The goal was to create a team composed of coders, researchers, developers, marketers and industry experts to collaborate with customers and partners to help develop and launch faster products based on the cognitive technology solutions.
IBM's CEO Ginni Rometty outlined the company's three strategies for the year 2014 – data, cloud and systems of engagement. The company plans to drive growth and profit through three key initiatives: transforming industries and professions with data, remaking enterprise IT for the cloud and building systems of engagement leveraging enterprise security and data.
During the mid of the year, the blue chip company unveiled 3 billion investment in chip and new technology. Over the next five years, IBM will invest a significant amount of their total revenue in new technologies like non-silicon computer chips, quantum computing research, and computers that mimic the human brain.
The company also introduced the industry's first intelligent enterprise security portfolio to protect users, data and applications in the cloud. The new security solution expands the potential of using cloud solutions across infrastructure to protect critical business data and applications through advanced analytics – whether they are moving in the company's data center, in public or private clouds, or between apps on mobile devices.
Microsoft – cloud and mobile come first
After months of research, analysis and interviews with various candidates, Microsoft found a new CEO Satya Nadella at the beginning of the year. A veteran in profitable cloud business at Microsoft, Nadella puts a new mantra for the software company – cloud first, mobile first. Under the leadership of Satya Nadella, Microsoft is trying to maintain the momentum of the company in the growing field of cloud computing as part of its "Cloud First, Mobile First" strategy.
In that regard, Microsoft and rival Salesforce.com joined forces by announcing strategic partnership to integrate Salesforce CRM solution to the Azure cloud platform and the office suite Office 365. Microsoft also made partnership with another rival SAP in the areas of cloud, data, and mobility. As part of the partnership, the two companies are working on a better integration of Business Objects BI tool with the Power of Microsoft.
From innovative technologies and global brands to specialized channel partners, Cisco and Microsoft announced a three-year sales and go-to-market collaboration to transform the traditional datacenter. By providing customers and partners with deeper technology integration, Microsoft will help them transform their datacenters and accelerate the journey to the cloud.
Amazon redefining cloud services
Amazon Web Services (AWS) sets the target to attract more developers to its cloud platform. At the annual AWS re: Invent the company introduced several new services for developers. The important services that Amazon announced is called AWS Lambda, which is a computing service that runs the code developers in response to events and automatically manages computing resources to them, facilitating the creation and management of applications that respond quickly to new information.
In July 2014, Amazon introduced Amazon Cognito, a service that represents a single system for user identification and synchronization of your data, giving developers the ability to create software applications that authenticate users by providers while synchronizing data between different devices of the application.
The cloud leader also introduced a DropBox killer cloud storage service called Zocalo. The service is designed especially for corporate customers that want to save the data and share. Zocalo proposes to implement security policies allowing for example to prevent copying of certain documents to the outside. It can also control and restrict user access, or choose the country in which your data will be stored via a system of regions.
IoT cloud
The Internet of Things (IoT) was a buzzy topic throughout the year 2014. IDC in a study found IoT will grow from $1.3 trillion in 2013 to $3.04 trillion in 2020 with a compound annual growth rate (CAGR) of 13%. The early stage of formation of the market, according to analysts IDC, provides an unprecedented opportunity for governments, suppliers and consumers. Sensors, applications and data center will talk more and more in a heterogeneous technology environment, where the evolution will be driven by the ability to experiment and collaborate the most innovative companies.
Gartner also believes that most emerging technologies in IoT are predictive analytics, intelligent robots, holographic displays, quantum computing and the connected home. By 2020, more than 35 percent of the data can be regarded as useful data, thanks to the growth of the data from the Internet of Things. This phenomenon will provide the latest revolutionary way how to interact with customers, shorten the growth cycle, and reduce operating costs and to encourage business opportunities in the value of trillions of dollars.