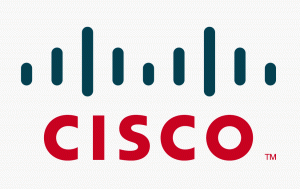 As businesses adopt private, public and hybrid clouds for cost-effectively and quickly deliver applications and services, Cisco announced plans to build the world a network of larger global Intercloud clouds. Together with strategic partners and service providers, Cisco global Intercloud is being architected for the Internet of Everything.
The project is designed for distributed application workloads, high value, real-time analysis, scalability and enforcement of local data sovereignty. The Intercloud be open and will have APIs available for rapid application and development. The company plans to deliver cloud services with Cisco and through Cisco Cloud Services partners.
Among the organizations that will work with Cisco in developing cloud are Telstra, Allstream, Canopy, Atos, Ingram Micro, Logicalis, MicroStrategy, SunGard Availability Services, OnX Managed Services, IT Services and Wipro. The Internet of Everything will include cloud services like PaaS/IaaS offering, Cisco cloud services powered by SAP HANA, cloud security, network infrastructure management, virtual desktop-as-a-service, Cisco videoscape cloud DVR, Cisco virtualized mobile internet, virtualized managed services, remote management services, compliance and configuration management services, IT service management services, energy management services, and Collaboration as a Service (CaaS).
The networking of people, data, processes and things, called the Internet of Everything is expected to be an economic opportunity that is expected to reach $19 trillion in the next decade. The movement of worldwide internet, which is creating a whole new set of requirements for cloud globally distributed and secure, has enhanced Cisco and its partners to start developing a massively scalable, flexible and secure Intercloud that will allow a new kind of connected experience – from connected cities, connected sales, and connected profits.
The Cisco Intercloud will be enabled by OpenStack and Cisco Application Centric Infrastructure (ACI) that will enable organizations and users to combine and move workloads and applications, including different private and public clouds easily and safely maintaining network policies and associated security. Cisco will optimize the safety, mobility and application monitoring and policy compliance using ACI's ability to establish a security policy framework that facilitates centralized and programmable control, scalability and segmentation for both public and private cloud environments.
Cisco says customers, providers and channel partners alike are turning to Cisco to create open and highly secure hybrid cloud environments, and they want to rapidly deploy valuable enterprise-class cloud experiences for key customers – all while mitigating the risk of capital investment. The timing is right for Cisco and its partners to invest in a groundbreaking, application-centric global Intercloud to provide broader reach and faster time to market. Together with the partners, Cisco has the capability to enable a seamless world of many clouds in which customers have the choice to enable the right, highly secure cloud for the right workload, while creating strategic advantages for rapid innovation, and ultimately, business growth.
The network, which will be housed in a global network of Cisco data centers, offers an expanded set of core cloud services and value-added application to accelerate the worldwide internet. Some of the offers are available immediately, while others will be introduced in the coming quarters.
Cloud computing seems to be hunting ground for big tech companies these days. IBM recently announced a billion dollar investment in IBM Watson Group, a new division that will bring together software, services, research, experts and market forces to accelerate the development and marketing of new classes of applications dedicated to the cognitive informatics and big data.