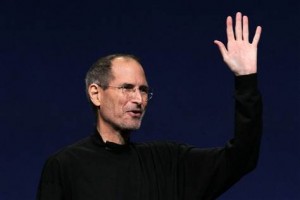 Steve Jobs resigned today as chief executive of Apple stating that he can no longer meet his duties and expectations. Jobs has been on medical leave since Jan 17 for an undisclosed condition. Tim Cook was immediately designated as CEO while Jobs  will stay on as chairman of the board.
Jobs said in a letter to the Apple community "I have always said if there ever came a day when I could no longer meet my duties and expectations as Apple's CEO, I would be the first to let you know. Unfortunately, that day has come."
The news was not entirely unexpected but still sent headlines across the globe.
Jobs rarely made appearances  this year; the last significant one was at a San Francisco event in March where he unveiled Apple's iPad 2, the successful follow-on to its tablet computer.
Tim Cook  has been at the company for 13 years and is widely respected as a strong No. 2 after Jobs but can never replace the visionary that Jobs is.
Apple board member Art Levinson, chairman of Genentech said "Steve's extraordinary vision and leadership saved Apple and guided it to its position as the world's most innovative and valuable technology company."
Cook was previously the COO responsible for all of the company's worldwide sales and operations, including end-to-end management of Apple's supply chain, sales activities, and service and support in all markets and countries. Cook also headed Apple's Macintosh division and played a key role in the continued development of strategic reseller and supplier relationships, ensuring flexibility in response to an increasingly demanding marketplace.