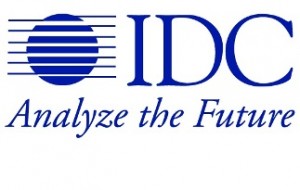 IDC estimates that the volume of digital data globally continue doubling every two years. Applications of analytical data not only allow companies better focus their business strategies but also carry the information security to a new level of efficiency to prevent fraud and electronic theft.
The technologies associated with the big data are forcing companies to pay more attention to information security. The use of mobile consumer devices in business environments, coupled with the rise of cloud computing solutions and services and, in particular, big data has become the main catalysts for a real evolution in the protection of critical information from the organizations.
To understand the challenges organizations on big data, you have to understand this trend in all its dimensions. According to IDC, 90% of all current digital data is unstructured, i.e. from sources that are not in traditional databases, such as videos or images data. Also, from the standpoint of growth, 90% of all existing digital data has been created only in the last two years, which speaks of unprecedented exponential growth.
IDC predicts cloud-based big data and analytics will grow three times faster than spending for on-premise solutions. This poses challenges from the point of view of storage, backup and data management, but also opens the opportunity to exploit some of these data through analytics into useful applications to make better and faster decisions.
As a consequence of this, organizations begin processing increasingly data that come from outside their own data centers while a growing part of them will acquire value to be analyzed. In a few years about 80% of the information that companies requiring process or come from external sources. Of that total, in 2020, according to IDC, 33% could provide valuable information for business.
The research firm says organizations are changing how they measure their operations, interactions with customers, and resource allocations. Faster access to more relevant data and constant experimentation is creating a further gap between leaders and the rest of the organizations. It is also creating new challenges for IT and business leaders tasked with their organization's big data and analytics strategy and execution.
Also in 2015, there will be enhanced advanced character tools, which will grow 65% faster than applications without predictive functionality and their potential will continue to rise until 2018. By then, IDC expects a commitment to visual data discovery technology, which should move faster than business intelligence. Although IDC also warns that there will be a shortage of really qualified professionals to manage and interpret information.
Other notes are leaving the firm that in 2019 the 100% of large companies should be buying external data and spending on cloud-based solutions will grow three times faster than spending on on-premise solutions.
Organizations are already investing in big data solutions based data repositories with an architecture that allows managing information according to categories and establish profiles and roles supported with tools to make agile analysis. The next evolutionary step will bring those solutions to the field of security, which will be much more proactive on traditional signature-based tools or threat detection at the network perimeter.