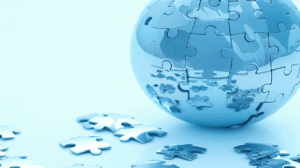 Big data analytics give enterprises faster access to their own data more than before. The trend of big data remains a high priority for businesses in 2014. Organizations indicate that the top benefits that they have already realized are greater scalability, faster access to infrastructure, higher availability, and faster time to market for applications.
The major forces driving in this market is the constant need among enterprises to upgrade their business processes and enhance performance and efficiency. Also the other forces are continuous rise of unstructured data and demand to provide advanced & predictive analytics.
Let's look at some of the 2014 top news and trends on big data.
Big data market remains high
Companies providing hardware and software IT solutions are looking forward to gain a better competitive advantage in this growing market, thereby creating sophisticated analytical solutions and data management platforms for the enterprises.
Most of the reports and survey in 2014 found that the big data is changing the conduct of business for companies and executives to get the most from their big data projects and help ease big data challenges. The market for big data is growing and over the next five years big data market is estimated compounded annual growth rate (CAGR) of 25.52% from 2013 to 2018 to $46.34 billion by 2018, reports research firm MarketsandMarkets.
According to research firm Gartner, the global market for business intelligence will reach $17 billion by 2016. Gartner sees big data and "Data as a Service" as the growth factors for BI and analytics solutions. More and more companies would take advantage of services that bundle specific data with BI and analytics tools.
Big data main tool Hadoop was driven by the exponential growth in the volume of unstructured data from big data analysis and the ability to access data at high speed with reduced costs compared to traditional RDBMSs. According to a report published by Allied Market Research last year, the worldwide market for Hadoop set to grow to $50.2 billion by 2020 from $2.0 billion in 2013 with a CAGR of 58.2% between 2013 and 2020.
IDC estimates that the volume of digital data globally continues doubling every two years. According to IDC, 90% of all current digital data is unstructured, i.e. from sources that are not in traditional databases, such as videos or image data. IDC also predicts cloud-based big data and analytics will grow three times faster than spending for on-premise solutions.
Research firm Gartner said that big data analytics will play a crucial role in detecting crime and security infractions. By 2016, more than 25 percent of global firms will adopt big data analytics for at least one security and fraud detection use case, up from current eight percent.
New tools to boost big data
Last year, public cloud providers used big data to drive their own operations, get new customers and expand product portfolios. These vendors are also expanding their relationships with consultants and system integrators to provide most effectively managed private cloud implementation.
Microsoft introduced Azure ML, which brings together the capabilities of new analytics tools, powerful algorithms developed for Microsoft products like the Xbox and Bing, and years of machine learning experience into one simple and easy-to-use cloud service. By providing the computing power of their servers, Microsoft promises a strong reduction of costs and increasing efficiency of machine learning, which is already used in many sectors, from search engines to recognize spam from the suggestions of products online at prevention of fraud, from directions to the personal assistant.
The strategy behind Azure ML is different, but the goals are similar to those of Watson. The machine learning was democratized by IBM with Watson. IBM Watson was born with the ambitious goal of defining a new era in the field of cognitive technologies. The platform can be used in all those areas that have a point of contact with the concept of artificial intelligence, taking advantage of the interaction and integration with the potential offered by cloud computing.
IBM also launched a new big data service that is designed to deliver better results and decision-making across the enterprise. Oracle jumped to big data analytics market with the range of updates for Oracle Big Data Analytics, which allows companies to maximize their efforts in the management of information, transforming it into strategic knowledge. During Oracle OpenWorld event, Oracle offered customers the ability to use the framework of big data Hadoop processing in entering the market infrastructure as a service. The Big Data Discovery tool allows you to profile, explore, analyze and find correlations in data from a Hadoop system.
SAP updated its SAP Lumira data visualization software, as well as its SAP InfiniteInsight advanced predictive analytics software. With these tools, companies can better predict which places will visit potential customers as next based on the analysis of historical data. Companies can also combine with new external data sources from all industries advanced analytics to generate new revenue and profit opportunities.
Road ahead
Going forward, big data will have an impact that will change most of the product categories in the field of computer security including solutions, network monitoring, authentication and authorization of users, identity management, fraud detection, and systems of governance, risk and compliance.
Data privacy considerations are often overlooked in the development phase of cloud, IoT and big data solutions, and instead are viewed through a maze of complicated regulations and guidance. Big data will change also the nature of the security controls as conventional firewalls, anti-malware and data loss prevention. In coming years, the tools of data analysis will evolve further to enable a number of advanced predictive capabilities and automated controls in real time.