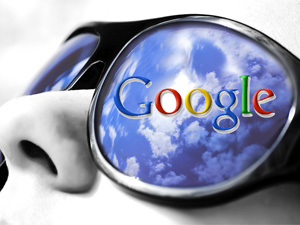 Google has just announced the launch of a partner program that aims to help providers to use and market cloud services from Google and accelerate the commercialization cloud services.
The program called Google Cloud Platform Partner Program, will provide "our partners the tools, training and resources needed to successfully address technological projects" noted Eric Mose, responsible for business development and sales of Google Cloud Platform, on Google blog .
Google will provide resources around its cloud offering such as Google Compute Engine, Google App Engine, and Google Cloud Storage BigQuery. However, Google has not specified the details of the tools, training and resources that will offer or what will be the requirements that will have to meet those who want to belong to the Google Partner Program.
Members interested in this partnership expect to have a base of qualified prospects and get support on their own base. The web giant will also give them privileged access and in anticipation of engineering expertise on these technologies.
"Cloud is core to everything we do here at Google," said Eric Morse, head of sales and business development for Google Cloud Platform, in a blog post. "In the last decade, we've invested in building an infrastructure that can serve 4 billion hours of video every month, support 425 million Gmail users and store 100 petabytes of Web index, and it's growing every day. We've taken this technology and extended it via Google Cloud Platform so that you can benefit from the same infrastructure that powers Google's applications."
The new partner program for Google Cloud Platform has two types of partners:
Service Partners: It provides consulting and implementation services for various products in the Google Cloud Platform.
Technology Partners: It provides tools that integrate with the Google platform or use any of its services as the basis for their products.
"As a business, we know you spend a lot of valuable time thinking about IT solutions. We think it's important to provide you with the best options for your business, which is why we are thrilled to introduce the Google Cloud Platform Partner Program," Morse wrote in the blog post. "This program provides our partners with the tools, training and resources they need to successfully address your business' IT needs."
The search giant seeks to raise interest in its technology among integrators, software vendors, resellers, consultants and vendors. So far, several companies have already expressed their commitment to this program such as Ci&T, PA Consulting Group, Maven Wave, Jaspersoft, Informatica, Talend, Agosto, QlikTech, Pervasive Software, SQLstream, CliQr, MapR, BIME Analytics, Metric Insight, SADA System, Appogee, Computer Sciences Corp., Wipro Technologies and LTech.