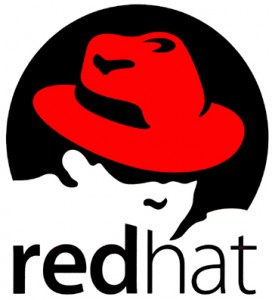 Red Hat, provider of open source solutions, announced new portfolio of solutions designed for open hybrid cloud for enterprises to create and manage open hybrid clouds.
The solutions combine the complete product portfolio of Red Hat – which includes Red Hat Enterprise Linux, Red Hat Enterprise Virtualization, Red Hat Storage, JBoss Enterprise Middleware, Red Hat CloudForms and Red Hat OpenShiftTM Platform-as-a-Service (PaaS) – to offer companies an easy transition to hybrid cloud computing and open, reducing its complexity.
Red Hat's four open hybrid cloud solutions include: OpenShift Enterprise PaaS Solution, Hybrid Infrastructure-as-a-Service (IaaS) Solution, Cloud with Virtualization Bundle, and Red Hat Storage.
The company is also making progress on the enterprise cloud front with an updated preview of OpenStack distribution, which has support for "Folsom" and an on-premise version of OpenShift.
OpenStack lets IT organizations stand up clouds that look and act like a cloud service provider. This Infrastructure-as-a-Service approach differs from and complements the virtualization management offered by Red Hat Enterprise Virtualization, which is more focused on enterprise use cases. Both OpenStack and Red Hat Enterprise Virtualization manage hypervisors and offer self-service—among other features—but they're doing so in service of different models of IT architecture and service provisioning.
Red Hat CloudForms then provides open, hybrid cloud management on top of heterogeneous infrastructure providers, whether an on-premise IaaS like OpenStack, public IaaS clouds like Amazon Web Services or Rackspace or virtualization platforms like Red Hat Enterprise Virtualization or VMware vSphere. CloudForms enables IT administrators to create application blueprints (for both single- and multi-tier/VM applications) that users can access from a self-service catalog and deploy across that hybrid cloud.
OpenShift Enterprise is all the more powerful because of the strength of the shoulders it stands on. This includes enterprise-trusted components like Red Hat Enterprise Linux and JBoss Enterprise Middleware, combined with technology and expertise developed by Red Hat in areas like security (SELinux), multi-tenancy, performance/reliability and enterprise standards (Java EE6). OpenShift has the power to transform a Linux administrator into a cloud administrator. OpenShift enables a Java and JBoss developer to build in the cloud right away, Red Hat said in a statement.
The volume of unstructured data, social media, text, email, video and audio – is growing exponentially as a result of digitization, mobility and an increasingly connected world. According to IDC, it is estimates that the total volume of the digital universe – comprised 90 percent of unstructured data and calculated at 1.8 zettabytes in 2011 – will grow by a factor of 50 in 2020 and cloud computing market is expected to reach $43.2 billion by 2016.
Hence with open hybrid cloud solutions, Red Hat offers a storage solution that easily integrates with storage object, which allows users to combine large amounts of storage in a single centralized pool.