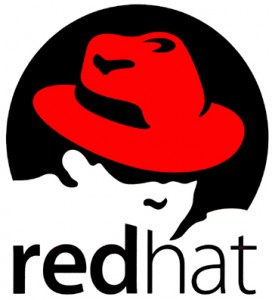 More than two months after publishing its beta, Enterprise open source software vendor Red Hat has officially launched on the market JBoss Data Grid 6, a NoSQL in-memory database logically designed to trendy world of Big Data for its JBoss management platform.
Today, the main challenge companies face a much larger scale than ever before, is to manage large volumes of data. Red Hat JBoss Data Grid 6 is the solution for Big Data, says the company. It will allow companies to evolve their applications while reducing the requirement to add more relational databases. The software is designed as a data cache for workloads with high volume of information and low-latency transactional.
The JBoss DataGrid 6 is an in-memory database that is accessible via REST (Representational State Transfer), the memcache API or Red Hat's own API HotRod, Java programs and non-Java programs such as Python and. Net applications.
The in-memory JBoss DataGrid 6 database is the result of the free Infinispan project, which is being developed as part of the JBoss Community and uses components of the JBoss Enterprise Application Platform and JBoss Operations Network. The system is based on the same concepts such as Amazon Dynamo and other NoSQL technologies. It depicts a distributed cache to be highly scalable and relieve through the caching of data from large databases, applications, and reduce response times to increase reliability.
"Enterprises are always seeking ways to deliver applications faster, and they increasingly view the cloud as the environment in which to do that, as long as they can do so on their own terms. JBoss Enterprise Application Platform 6 allows enterprises to easily create and manage applications in the cloud, on premise or in a hybrid architecture," said Craig Muzilla, vice president and general manager, Middleware, Red Hat. "It also extends our commitment to rapidly delivering products to market, allowing organizations to better take advantage of and respond to evolving opportunities."
Red Hat JBoss DataGrid 6 supports high-volume databases and, optionally, the transaction processing – for real-time applications. Users can use the in-memory database also as a cache between applications and existing data layers to achieve a better scalability of applications.
Simultaneously with the release of the JBoss DataGrid and 6, the company also released JBoss Enterprise Application Platform 6. The sixth version of the product received an updated architecture, which allows the product to develop in the cloud.
The new version can run apps in the hybrid cloud or the local environment, providing users with consistent access to applications. It is also optimized to work with modern multi-core processors and virtualization systems on servers.
JBoss Enterprise Application Platform 6 offers improved integration with other development tools, including Maven, Hudson and JBoss Community projects, such as Arquillian and Hibernate. In addition to the Java EE 6 platform supports, the platform also supports various tools based on the JVM, including Spring, Struts, Google Web Toolkit development environment, and many open source software.
In a statement, Red Hat said that its solution is particularly applicable to real-time applications, operating in the areas of trading, the logistics and e-commerce.
Earlier this month Red Hat released CloudForms, an open hybrid cloud management platform designed to enable enterprise to deploy and manage customers' hybrid IaaS clouds.
Big Data analysis is a major challenge for organizations as it often provides chaotic mix of unstructured data, which are difficult to manage. Software vendors are delivering Big Data solutions that allow organizations to turn big data into growth, opportunity and competitive advantage.
Red Hat competitor HP recently unveiled Big Data hardware and software solutions designed to run on Hadoop for real time analytics and massive data processing. IBM, on the other side, announced Smarter Computing to design and manage storage infrastructures.