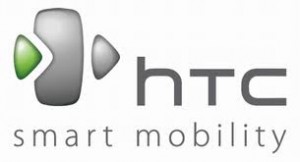 HTC announced its One smartphone portfolio tonight, refreshing its premium line with a trio of Android 4.0 (Ice Cream Sandwich) powered devices. The smartphone vendor is looking to regain some momentum after a tough fourth quarter, as its current handset portfolio shows signs of age.
Fabian Nappenbach, director of Product Marketing, EMEA, for the company, stated that the One range is intended to be "the one phone you need, but in three different sizes."
The largest device is the One X, which has a 4.7-inch screen, and is powered by a 1.5GHz quad-core Nvidia processor. In the middle of the range is the One S, which has a 4.3-inch screen and is powered by a 1.2GHz dual-core processor.
The smallest device is the One V, which has a 3.7-inch screen, with a 1GHz processor.
Across the board, the devices feature cameras with F2.0 aperture, which is larger than that used in competitive devices. This enables more light to reach the sensor – speeding reaction times and improving low-light performance.
This is supplemented by an HTC-developed imaging chip, which enables the manipulation of images before they are saved to common file formats.
The One X and One S both have 8MP cameras, while the One V has a 5MP camera.
The range also includes further integration of technology from HTC's strategic partner Beats Audio.
The One portfolio offers "Beats Audio tuning throughout the device," whether using the native music player or a third-party app such as Spotify – "whenever it comes out of the audio jack, it will be Beats tuned, whether that's for a Beats headset or other headsets as well," Graham Wheeler, director of Commercialisation Product Management for the company.
HTC trumpeted integration with cloud content services, for example with Dropbox support integrated across the device. The company has not confirmed availability details as yet, but is looking to a multi-territory rollout within 60 days of Mobile World Congress.