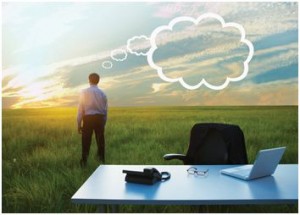 Few small SMEs are taking advantage of cloud computing technology, but many who opt for the services have seen their revenues rise in the past year, a new study has found.
The survey commissioned by business software provider MYOB found that 79 percent of SMEs are not using cloud technology, only 14 percent said they did, while others didn't know much about cloud computing.
The survey of 1,000 SMEs, conducted by Colmar Brunton also reveals a high degree of confusion about cloud computing, with only eight percent of SMEs unsure of whether their businesses use cloud computing services. Key reasons cited by respondents for not embracing the cloud include lack of knowledge (27%), concerns about the security of data (26%), other urgent priority (22%), concerns about the security of data on third party cloud servers (21%), and not much technical staff to even look into the cloud issues (17%).
Despite the technology industry's best efforts to teach others about the concept of cloud computing, MYOB research shows disconnect between SME cloud usage and their understanding of it. Four in five say they don't use the cloud for business. This is surprising given the prolific use of internet banking and email. Many more business operators leverage cloud technology than give themselves credit for, they just don't realize.
But the mobility, flexibility and scalability benefits are life-changing for some people. The report says that those using cloud technologies for business were 53 per cent more likely to see a revenue rise in the past year. A recent SAP report also favors big gain for SMEs in embracing cloud and big data services. And then Microsoft survey also found that cloud technologies are improving the overall infrastructure security among SMBs.
SMEs also expect their revenue to rise in the next year by 44% compared to current 26%, plan to increase the prices and margins of good and services to 37% (as compared to 25 percent) and intend to increase cloud technology staffs by 35 percent versus 15 percent.
Technology innovators and early adopters already get it; but cloud solutions are now ready for the mass market. Our clients and partners, many of whom already use cloud solutions, often tell me their main concern is how a technology will help them be more competitive and help make business life easier. I liken it to smartphones. Do most people care about how they work, or do they care about the business benefits a smartphone brings, says MYOB CEO, Tim Reed.
MYOB report emphasizes that encouraging mass adoption of advanced cloud products and services would advocate SMEs to embrace cloud services, which in return would provide productivity and financial benefits to a much greater extent than the technology behind it. Plus, the secure gateway solutions offered by trustworthy cloud providers means SMEs can authorize others to access their business data as they access it.