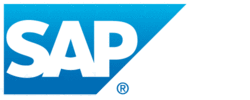 Another report predicts the growing benefit of Big Data among Small and Midsize enterprises (SMBs). This time, online poll was conducted by Harris Interactive on behalf of enterprise application software provider SAP AG.
The survey is the result of the poll conducted among 154 C-suite executives across wide range of industries in the US. The survey suggested that SMBs are moving faster into Big Data arena than their bigger competitors.
According to the report, twenty-five percent of respondents are in favor of Big Data, while, 76 percent say Big Data will be the future opportunity for them.
Big Data definition varies across the survey. Some 28 percent described Big Data as the massive growth in transaction data, 24 percent said it as future technology that address large volume of data, 19 percent said Big Data resembles requirements to store and restore archive data for regulatory compliance and 19 percent described it as the rise of social media, mobile device and machine-generated devices data.
Regardless of how managers see Big Data, survey results indicated SMBs are aware of the advantages of big data; with more than 70 percent think a return of their investments within a year. More specifically, 59 percent consider big data as a primary benefit on their business operation, followed by increasing sales (54 percent), lower IT costs (50 percent), improve business agility (48 percent), and retain and attract customers (46 percent).
"Every company should be thinking about their big data strategy whether they are big or small," said Steve Lucas, executive vice president and general manager, Database & Technology, SAP. "Big data is the unprecedented growth and convergence of social, device, equipment and corporate data. There is an incredible amount of noise being created and without a strategy, companies will get lost in the noise. Big data is instant access to data and with instant insight, companies can be agile, act on emerging trends, engage with their customer base and also expose potential risks."
Cloud and Bring-your-own-device (BYOD) initiatives are playing an important role in transforming big data. A majority (64 percent) of respondents say they use cloud computing in some extent in their organization. Of that, 27 percent said their use of cloud is to offer off-premises servers farm, 38 percent cited to store and manage big data, and 11 percent said public cloud is the place where they store their big data information.
SAP estimates industries such as aerospace and defense, defense and security, engineering and construction, banking, chemical and automotive are top lists in adopting big data technologies, where importance of instant access to big data is paramount.
Industries experts periodically conduct survey to evaluate how cloud and big data are transforming business operations. Recent Microsoft survey found that cloud technologies are improving the overall infrastructure security among SMBs. Another SMB Disaster Preparedness survey by Symantec Corp, insights how cloud computing, virtualization and mobility is assisting SMBs to improve their ability to recover from a disaster.