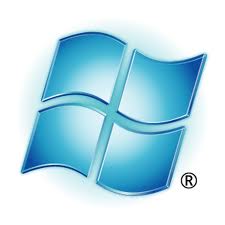 Microsoft Windows Azure evolved to incorporate a little more dimension – IaaS, PaaS, and now service offering a hybrid cloud. This is exemplified by the introduction of persistent Linux virtual machines to Windows Azure platform.
Microsoft, earlier this year, hinted its big plan for 2012 to allow some access to Linux for customer's virtual machines (VM) to run on its Windows Azure.
The Linux services on Azure platform will offer a number of Linux distributions including Suse Linux Enterprise Server 11 SP2, Canonical Ubuntu 12.04, OpenSuse 12.01, and CentOS 6.2 in addition to Windows Server 2008 R2 and Windows Server 2012 Release Candidate.
Microsoft said customers can choose and deploy a Linux distribution from the Microsoft Windows Azure Image Gallery as hourly pay-as-you-go basis.
"By delivering SUSE Linux Enterprise Server in the cloud, SUSE helps companies increase flexibility and resource utilization while reducing risk," Michael Miller, vice president of global marketing and alliances at SUSE, said in a statement. "Through our alliance with Microsoft, we are pleased to provide our joint customers the ability to take advantage of the most certified applications of any Linux vendor and a robust solution, such as SUSE Studio, for developing and deploying mission-critical Linux workloads on a pay-per-use basis to Windows Azure."
One of the main ideas behind the new service is to create a hybrid cloud, where applications can run across the cloud and servers that customers have more direct access. Perhaps the most important news is Windows Azure Virtual Machines, which allow customers to move virtual hard disks (VHDs), with the configured systems based on Windows Server or Linux, between the cloud and local servers.
Companies can also deploy applications that were made with Suse Studio IDE directly to the Azure.
"As enterprise adoption of Windows Azure and cloud computing grows, the importance of coming together to solve interoperability issues are only growing," Sandy Gupta, general manager of the Open Solutions Group at Microsoft, said in a statement. "We at Microsoft want to work with the ecosystem of vendors and communities to deliver cloud solutions to customers based on their specific needs and scenarios. Through our continued engagement on technical interoperability with SUSE, we look forward to delivering core value to those running mission-critical, mixed-source IT environments from the data center and into the cloud."
The Windows Azure new features include:
Windows Azure Virtual Machines (IaaS)
Windows Azure Virtual Machines offer customers maximum flexibility in managing applications and infrastructure, Microsoft Windows Azure extends the functionality of the new IaaS. With this you can now run local virtual machine images to a Windows Azure and move virtual hard disks (VHD) between local and cloud environments. Microsoft also has expanded the list of supported operating systems, which include Windows Server (2008 R2, 2008 R2 with SQL Server 2012 Eval and 2012 RC) and Linux (OpenSUSE 12.1, CentOS-6.2, Ubuntu 12.04, SUSE Linux Enterprise Server 11 SP2).
Windows Azure Virtual Network
Windows Azure Virtual Network allows you to configure virtual private network (VPN) in Windows Azure, and manage and securely tie them to the local IT infrastructure. The network is based on IPSEC protocol and gives administrators control over network topology, including IP addresses and routing tables.
Microsoft to Take on Amazon
With this move Microsoft also will increase a little more participation of the Azure, which, according to the announcement, now also supports Python and Java, and Web development technologies like PHP and Node.js.
Linux currently has a large market share in cloud computing. SUSE cloud programs are widely used in Amazon Web Services, Dell, Fujitsu, IBM, Intel, Tencent, SHI, SGI, Verizon and Vodacom Business.
Microsoft aims to face competition from Amazon.com, which already offers Linux on its cloud services. Amazon Web Services offers Linux distributions like Ubuntu from Canonical and Red Hat Enterprise Linux. Amazon, on the other hand, extended its support for Windows .NET developers, with their two new managed services offerings – Amazon RDS and Elastic Beanstalk platform.
The initiative has as its main target of enterprise customers who not only like solutions of Windows but also Linux need for their infrastructure.