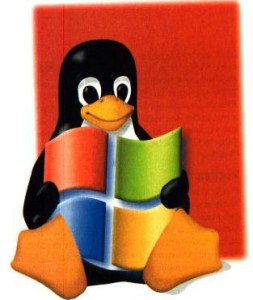 Microsoft is preparing for its big plan for 2012 and that is allow some access for customer's virtual machines (VM) to run on its Windows Azure. This means Linux customers can now use Microsoft's Azure PaaS platform to run their VMs. This is expected to run on its test phase by spring of 2012 when they have finalized their Community Technology Preview (CTP) test-build to gauge their VM capability.
This plan will materialize through Microsoft's VM support and also SharePoint or SQL servers. This system will allow users to seamlessly migrate their current apps to the new and improved Azure platform.
Currently, Windows Azure has the VM role support, which, at the moment is of no help to customers. This is probably the reason why officials from Microsoft have been very discreet in their position as to the current state of Windows Azure VM role support.
A Microsoft partner said, "The current VM role when rebooted or randomly recycled by the Azure platform loses any data stored — any persistence. So for applications that rely on the machine name or files/config that constitute "state" not stored in SQL Azure (or externally), this is a problem. This is also one of the technical reasons why you wouldn't try running SharePoint on the current Azure VM role."
At this time, Microsoft has kept its drawn back position from its customer's clamor for more persistent VMs to Azure. This position had made Microsoft to lose some customers because the latter did not want to re-consider any business deal until Microsoft added Azure support that will host apps like SharePoint, SQL and other third party apps.
The clamor to have Linux running on Windows Azure had the highest number of requests from customers. An unofficial contact stated, however, that Microsoft wanted to be sure that the VM CTP was completed first before it supported Linux in March. The contact also mentioned about Microsoft's plan to advertize its persistent VM Azure capability as a platform to provide customers with an easy on-ramp cloud solution.
There were already talks earlier last year around the IT industry about Microsoft's development initiatives on testing Linux on Azure, and this was even before the VM capability was launched. But Microsoft still refuses to make any comment on these supposedly "rumors."